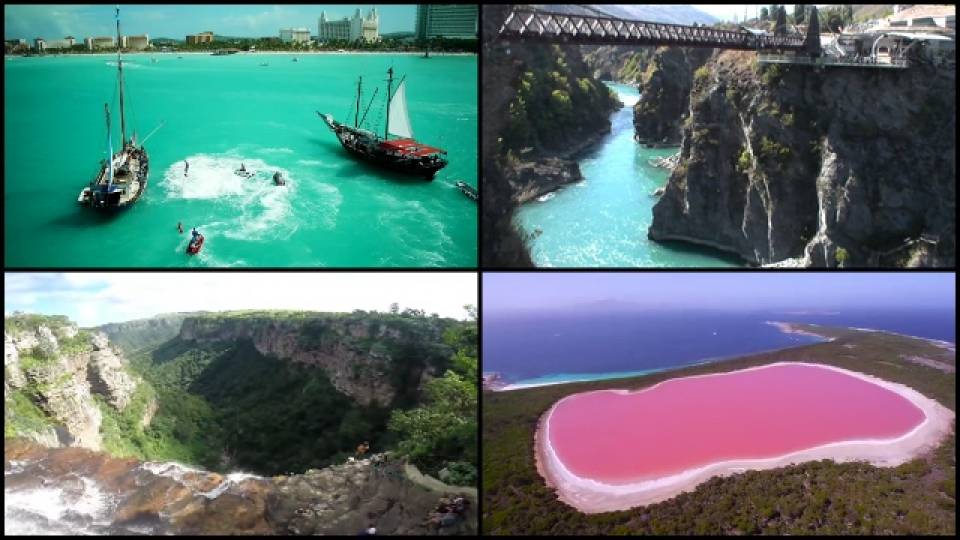 This one's for the adrenaline junkies, the adventure seekers, the ones who live to have fun, get the blood flowing and the heart pounding. Buckle up or strap in and get ready to climb, dive, jump and soar all over the world to some surreal places you need to see to believe.
1. The Great Bear Rainforest
No place in the world will give you the kind of wildlife encounters this place will. Orcas, humpback whales, grizzlies, the legendary "spirit" bear you name it and it's there for you to see. A trip here will quickly show why so many strive to save this beautiful rainforest.
2. The Tyrolienne Zip Line
For the thrill seekers who like a nice view. If skiing or snowboarding in the French Alps just doesn't cut it anymore, this zip line is sure to get the adrenaline pumping!
3. Heli Diving in Iceland
As the ol' saying goes, you're killing two birds with one stone here. Not only do you get to ride in a helicopter but you get to dive into the deep blue too. Oh yeah, did we mention you also get to touch two tectonic plates at the same time?
4. Queenstown Kawarau Bridge in New Zealand
Some call it the birthplace of bungee jumping, and for good reason. Who wouldn't want to bungee jump in this gorgeous place?
5. Aruba
The water is beautiful and everything else is just fun. But they already had us hooked at a water fight from two pirate ships.
6. Ouray Ice Climbing
One of the premiere man-made ice climbing parks in the world. Man-made ice climbing park? Sounds pretty awesome. Definitely a place to go if you're into that sort of thing.
7. Lake Hillier
There's a pink lake in Australia!? Why yes, yes there is.
8. Oribi Gorge Wild Swing
At 55 stories high, it's the highest swing in the world. Really puts the ol' playground swings to shame, eh? It could literally be one through eight on this list, but we were told we had to have more things on it, bummer, we know. This is truly the definition of exhilarating. Seriously, go look it up…