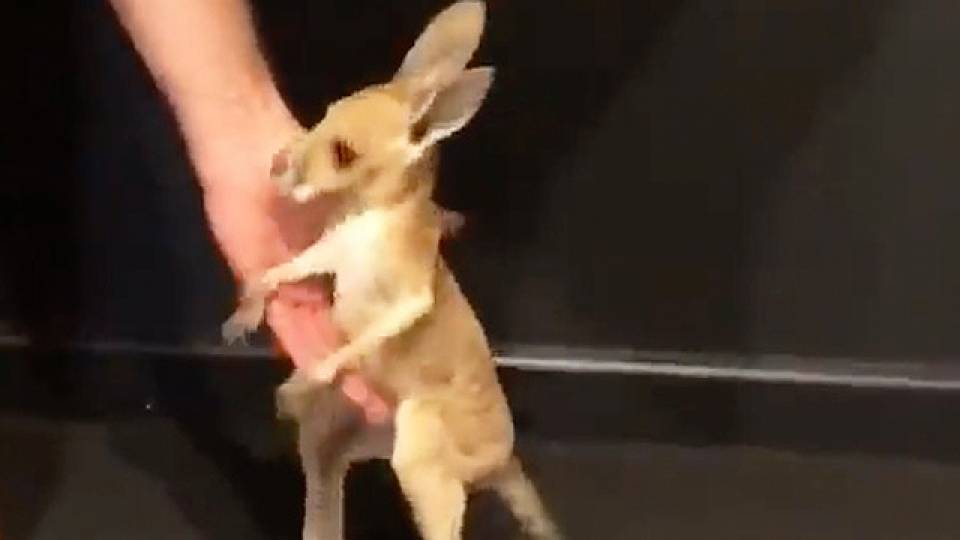 So precious! We've already fallen in love with this baby kangaroo named Bradley. The 6-month-old joey is being taken care of by The Kangaroo Sanctuary Alice Springs after his mother died after being hit by a car. Bradley survived the accident in her pouch and is now completely thriving thanks to the wonderful care he is receiving.
Bradley now gets out a few minutes a day and is learning how to hop around.
Just look at this cute face!