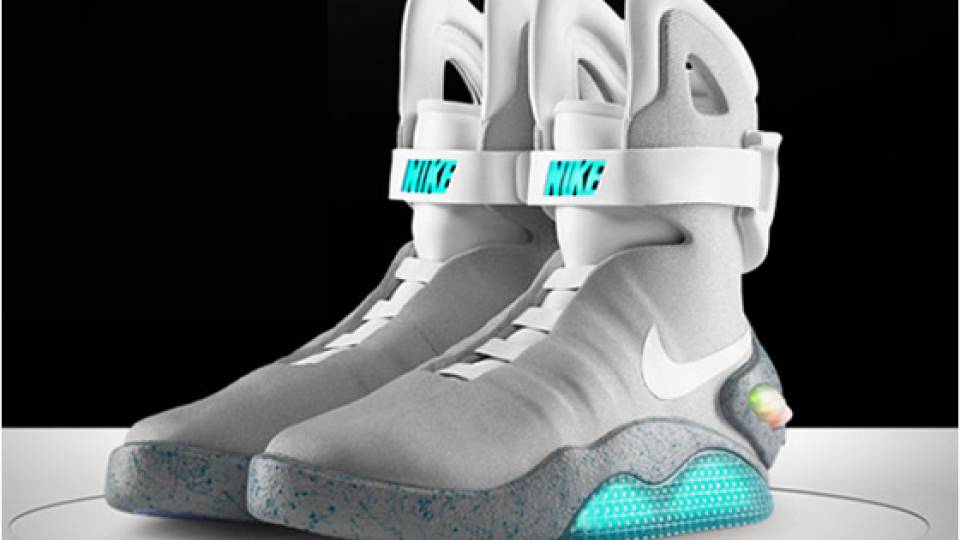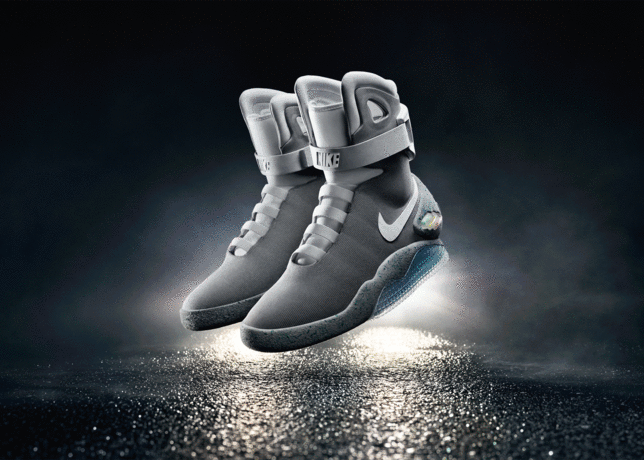 If you needed any more proof that the future is here, this is it.
We broke down 50 things from Back to the Future that the movie got right about October 21, 2015 (and some things it didn't). Self-lacing Nike Mag sneakers were definitely on the of things that became a reality. The sneakers were created in 2011 in a limited quantity and released for Michael J. Fox's Foundation for Parkinson's Research.
Well, The Swoosh has improved its design, and will release even more of the new sneakers in 2016. But first, on October 21, 2015, Nike had Fox try on a real, fully-functioning pair of Nike Mag sneakers, just like Marty McFly wore in Back to the Future II. And guess what? They're incredibly cool.