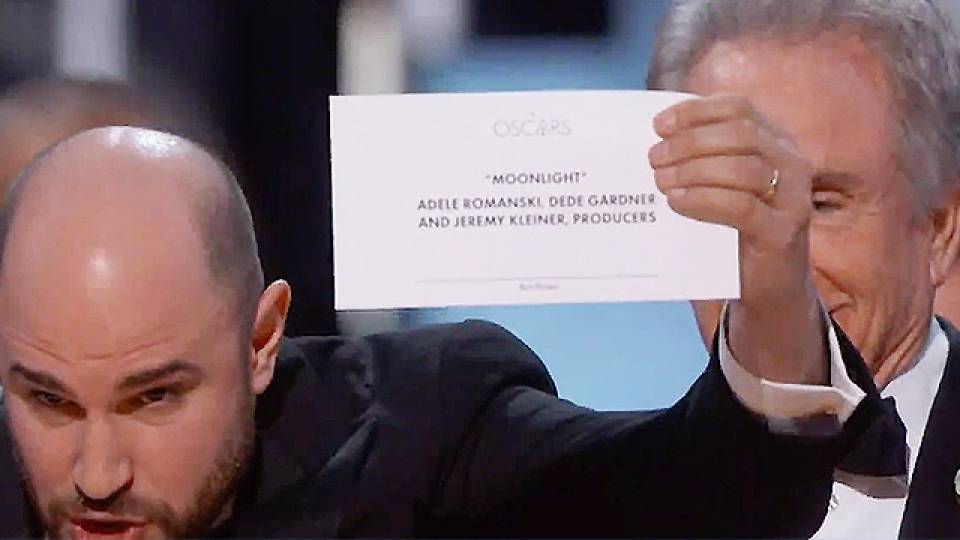 It's the moment from the Academy Awards 2017 that everyone is talking about, and it happened right as the show ended. "La La Land" was mistakenly announced as the "Best Picture" winner instead of "Moonlight." Presenter Warren Beatty seemed to do a double take when reading his card before handing it to his co-presenter Faye Dunaway.
Biggest #Oscars mix up of all time? Watch the full play-by-play: pic.twitter.com/RT2zGiR798

— Hollywood Reporter (@THR) February 27, 2017
Unfortunately, the "La La Land" cast started to gather on stage and give their acceptance speeches before those back stage realized the awful mistake. "La La Land" producers then announced they had actually lost and told the "Moonlight" crew to come on stage.
It turns out, Beatty had the envelope for "Best Actress" with Emma Stone's name on it for her performance in "La La Land," and we now know that there are two envelopes made for every category with a duplicate just in case. The firm behind the flub, PricewaterhouseCoopers, issued an apology hours later.
February 27, 2017
The mistake is drawing comparisons to Steve Harvey's gaffe in 2015 when announcing the wrong "Miss Universe" winner.
Call me Warren Beatty. I can help you get through this! #Oscars

— Steve Harvey (@IAmSteveHarvey) February 27, 2017
Warren Beatty was FRAMED! #oscars2017 #envelopegate #steveharvey pic.twitter.com/b78pfceDj8

— Cartuna (@CartunaTV) February 27, 2017