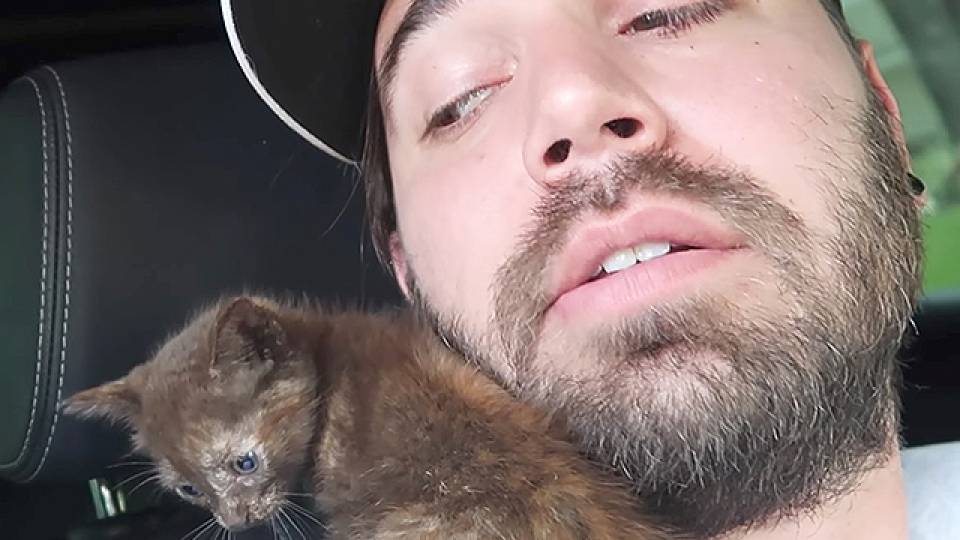 WARNING: Adult language used.
YouTubers Charles and Allie live in Florida and before evacuating Hurricane Irma, they stumbled upon a tiny kitten running across the road. Totally alone, the adorable animal needed to be rescued, and Charles and Allie couldn't find the owner.
The two took care of the cat during the storm in which they could not escape, and now they're debating whether to keep it along with their full household of lovable dogs.
Great job so far, guys! We hope you keep this sweet thing!