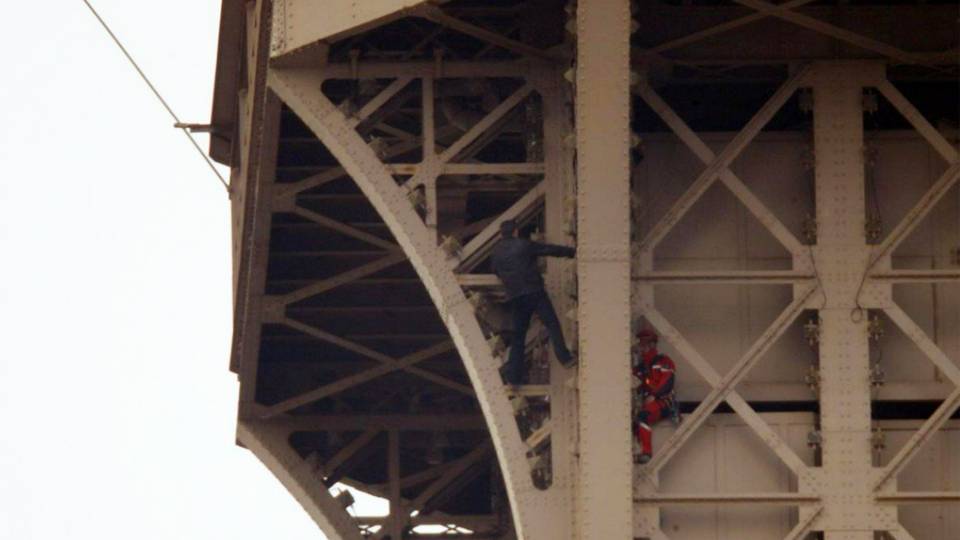 Recently in Paris, a man climbing the Eiffel Tower caused the landmark to temporarily close down. Video footage shows a member of emergency services scaling nearly 900 feet to reach him.
DEVELOPING: The Eiffel Tower has been closed to the public as someone attempts to scale the landmark. https://t.co/l7i4yJyIZW pic.twitter.com/6dHoNCiTdK

— ABC News (@ABC) May 20, 2019
The climber held onto the side of the monument for about six hours until authorites managed to capture and arrest him.
Eiffel Tower evacuated after climber scales monument https://t.co/BjsIX1AAdR pic.twitter.com/1Ib6iDpJ1E

— Reuters Top News (@Reuters) May 20, 2019
There is currently no word as to why he climbed the world-famous tower.
just having a picnic in the park when we notice there is literally a guy dangling from the eiffel tower pic.twitter.com/Crbo148rsi

— dime (@sp00kydime) May 20, 2019
Come on guys, just pay for the elevator ride if you want to reach the top of the Eiffel Tower!