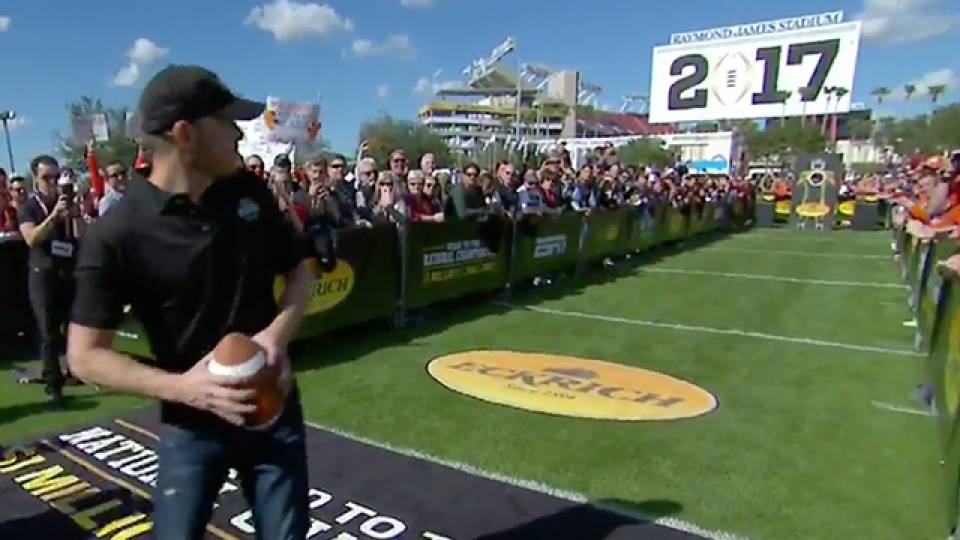 what was that joey pic.twitter.com/8tzCuaPTLX

— Jordan Heck (@JordanHeckFF) January 9, 2017
Recently at the College Football Playoff pregame festivities, a sports fan named Joey Delk was given the chance to win $1 million dollars. In order to claim the cash prize, Delk had to toss a football through a little window located 25 yards away. Well, things didn't go exactly like he hoped they would.
Video courtesy of: ESPN