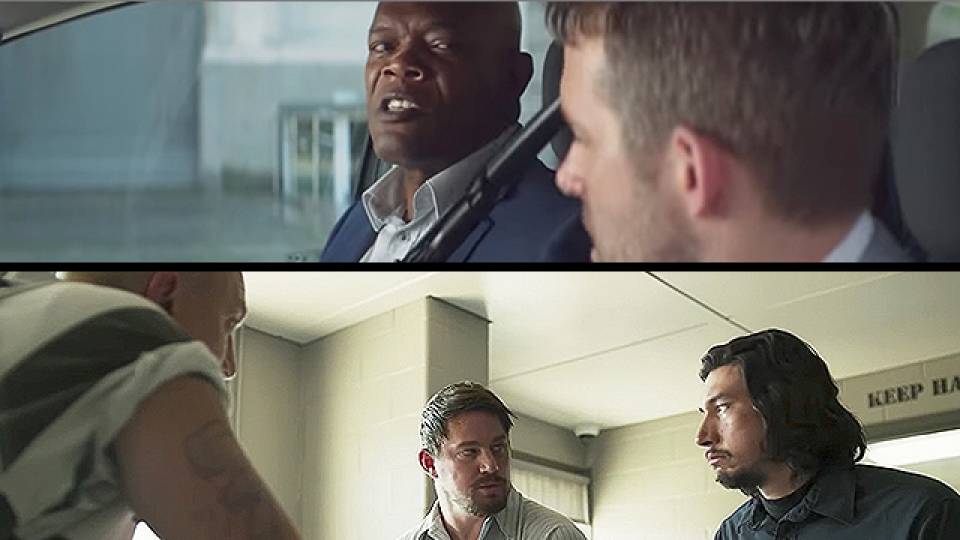 The Hitman's Bodyguard: ★★★ 1/2
Ryan Reynolds goes from being on the top of the private security business to its lower rungs when a client meets the unfortunate end of a bullet. His only redemption is an ex-girlfriend who needs him to ferry the most lethal hitman on the planet, Samuel L. Jackson, to the Hague to testify in a war crimes trial. Jackson only agrees to testify to get his sharp-tongued, fearsome and sexy wife Salma Hayek out of jail. What you get is the buddy action movie we've all seen before, but it's in very capable hands with razor tongued wit delivered by it's two top stars. The action is intense, and the displays of violence hit nine out of a 10 point scale. The film is rated R for language (because Jackson, as usual, embraces the F-bomb) and violence (ample amounts of blood).
WARNING: Adult language used.
Logan Lucky: ★★★
Logan Lucky: Channing Tatum and Adam Driver play two brothers intent on taking some cash, in the unauthorized way, from a NASCAR speedway. They're not thought to be that wise, but the smart thing they do is get Daniel Craig's character involved. He's the guy who can blow his way into anything. The only problem is they need to sneak him out of prison and sneak him back in. Plus, they have to use his two brothers to help execute the whole caper. Why steal the money? Just so Tatum's chacter can stay close to his little girl. Their relationship is the sweetest in a movie that has some genuinely good, but not consistent, laughs. Craig is the standout in this crime caper, especially when he tries to explain basic chemical reactions to his "crew." Look for cameos from race car drivers sprinkled throughout.