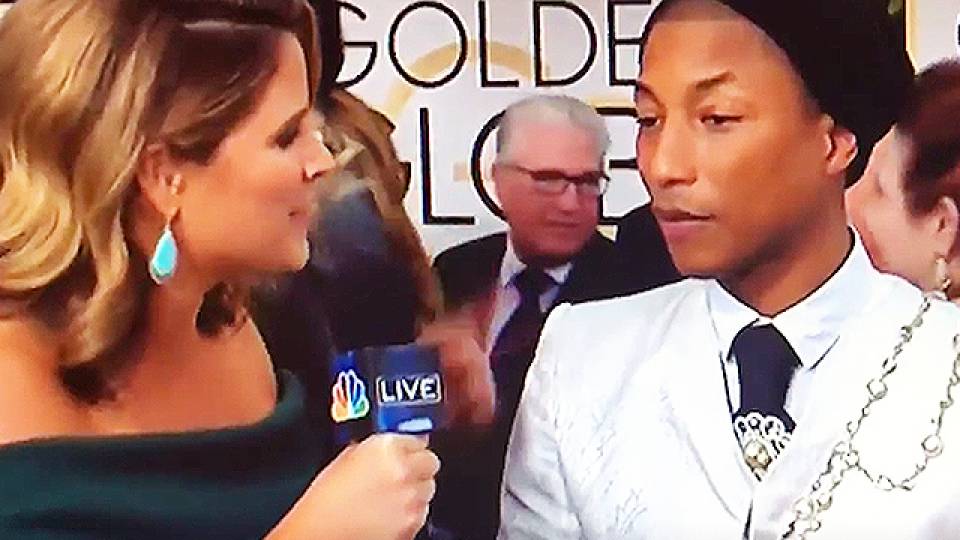 It was an unfortunate mistake that got repeated during Golden Globe Awards involving two movies that are not that similar, "Hidden Figures" and "Fences." First, "Today" show correspondent Jenna Bush Hager flubbed when chatting with singer Pharrell on the red carpet. She asked him how it felt to be nominated for "Hidden Fences." He kept his cool though and kept going with the interview!
"you're nominated for Hidden Fences" pic.twitter.com/7My6dtEkbG

— Dave Itzkoff (@ditzkoff) January 9, 2017
Next, presenter Michael Keaton seemed to make the same gaffe when reading Octavia Spencer's nomination for "Best Supporting Actress."
Bush Hager later tearfully apologized for her mistake.
WATCH: "If I offended people, I am deeply sorry. It was a mistake… I am not perfect." @JennaBushHager on Golden Globes red carpet mistake pic.twitter.com/0dOLPHuJCO

— TODAY (@TODAYshow) January 9, 2017
It's OK, we all mess up sometimes! Pharrell forgives you too.
Don't worry @JennaBushHager!Everyone makes mistakes. Hidden Fences does sound like an intriguing movie though. Just saying...

— Pharrell Williams (@Pharrell) January 9, 2017