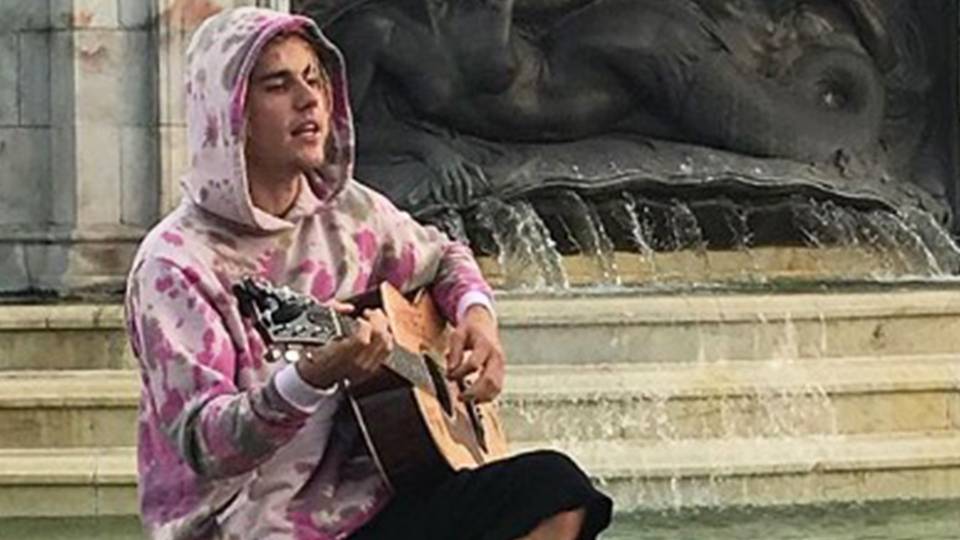 When you're a super famous singer snapped by paparazzi and followed by fans everywhere you go, why not get their attention in a different way? Justin Bieber made a surprise appearance outside Buckingham Palace in London with fiancée Hailey Baldwin. While that can be romantic enough, Justin decided to take it to another level, serenading her with some tunes on her guitar, as captured by the passerby.
He asked for requests. I said wonderwall but I don't think he heard. pic.twitter.com/O1Xm7LZSgk

— Anthony C. Beale (@Bealeionaire) September 18, 2018
It was quite a publicity stunt as well whether Justin meant it to be or not (we're really not sure what goes through his head any more!), and this isn't the first time Justin decided to busk outside of the palace. The below video was taken in 2010.
Either way, this was definitely an entertaining and random moment!