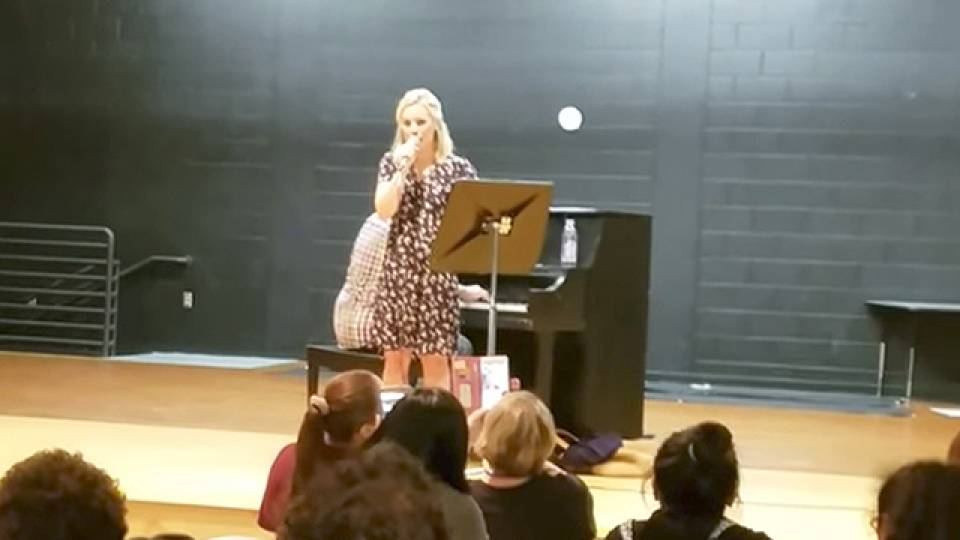 She's not just a movie star. Kristen Bell is proving she'll go above and beyond to help others. While filming in Orlando, she got caught in Hurricane Irma and decided to make the best of it. While staying at a Disney World hotel, she's been helping people stuck there and also performed some amazing songs from her movie "Frozen" at a shelter nearby.
Kristen shared with Jimmy Kimmel how she's been entertaining senior citizens and others brought to the hotel with bingo, wheelchair games and more.
We also meet John, a World War II veteran, who is capturing Kristen's heart!
And more amazingness...Kristen helped "Frozen" costar Josh Gad's parents who were stuck in Florida. You go, lady!