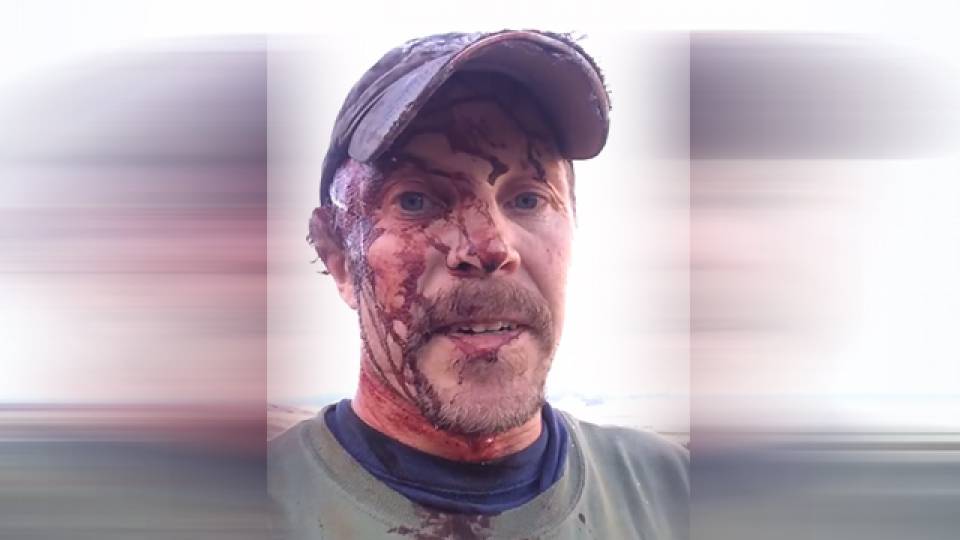 WARNING: Graphic material included.
On Saturday morning, Todd Orr was hiking through the Montana wilderness when he suddenly had a terrifying encounter with a bear. After hiking about three miles Orr suddenly came face-to-face with a female grizzly bear and a couple of her cubs. When the bear spotted Orr it charged straight towards him. The bear knocked him to the ground. The bear then bit him repeatedly but suddenly stopped and left him alone. Orr pulled himself to his feet and began hurrying back to his truck at the bottom of the trail. Ten minutes later, the bear came back and attacked him again as he made his way down the mountain.
Amazingly, he survived the second attack as well as was able to make it back to his truck. After climbing into his vehicle, he drove 17 miles to Madison Valley Medical Center in Ennis, Montana. He survived the attack and the worst injury he sustained during the attack was a 5-inch gash over his right ear. Truly, a story of incredible bravery.
"Not my best day, but I'm alive. So thankful I'm here to share with all of you. In a couple weeks, I will have to clean out the truck a little better. My girlfriend says it looks like I had gutted an elk in the driver's seat."