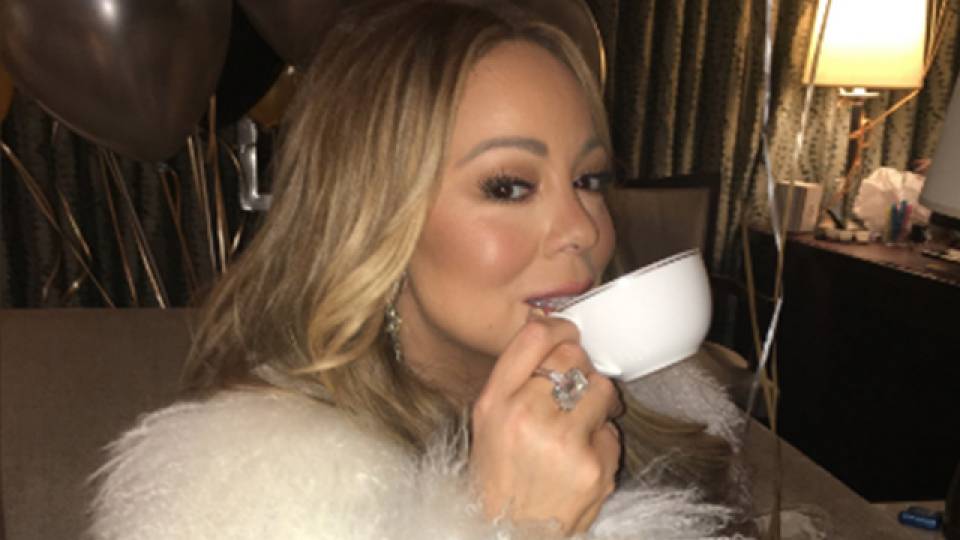 Let her have tea! Mariah Carey interrupted her own performance at "Dick Clark's New Year's Rockin' Eve" at Times Square to ask for the tasty beverage, sending social media into a frenzy.
Mariah Carey asking for hot tea during her NYE performance pic.twitter.com/IHOxdCoIke

— mariah carey archive (@mariaharchive) January 1, 2018
No matter how bad your 2017 was, always remember: You weren't the one who misplaced Mariah Carey's tea.

— Michael Palmer (@michaelrpalmer) January 1, 2018
If Mariah Carey can make it through that performance without her hot tea, then I can make it through another year

— jaden (@jadenalana) January 1, 2018
Meanwhile, Kermit is enjoying Mariah Carey's tea pic.twitter.com/2nJDGwHS3z

— Daniel Mealo (@dmealo) January 1, 2018
And now the Mariah Carey hot tea will be the first meme of 2018. pic.twitter.com/wN4KITyBlj

— Milmiskew (@Milmiskew) January 1, 2018
It did seem like Mariah redeemed herself from last year's performance at the same event.
As we enter into 2018.. let's not forget Mariah Carey's NYE 2016 "performance"... pic.twitter.com/0DIc4lQA4i

— Jake (Jacob) Warden (@JWRDN) January 1, 2018
We're happy to report Mariah got her tea in the end!
Found my tea! pic.twitter.com/r5EIIbT5Zw

— Mariah Carey (@MariahCarey) January 1, 2018