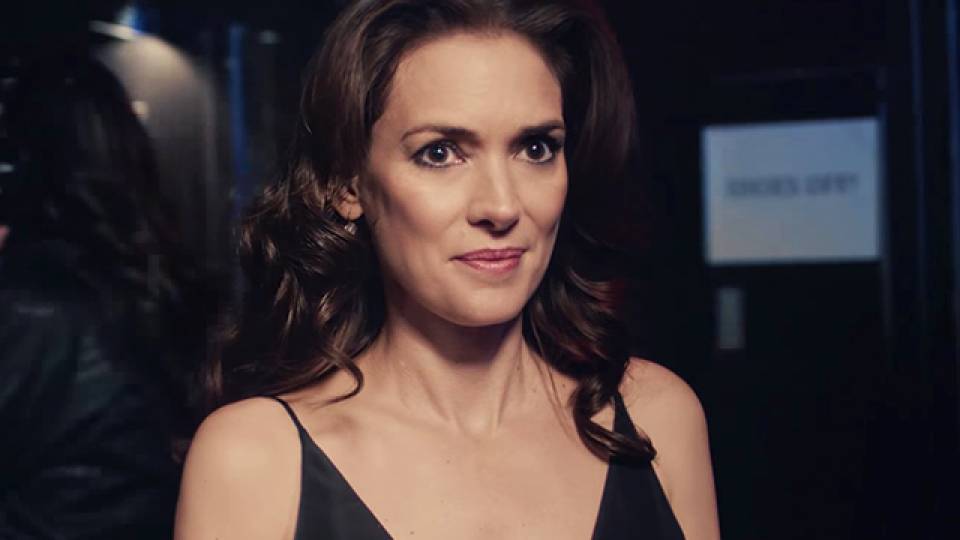 A commercial starring Winona Ryder is getting mixed reviews, but no one can deny it's a promotional power. During the Golden Globe Awards, L'Oréal Paris debuted an ad for their Elvive products that had a mysterious woman getting ready in her dressing room, running her fingers through her hair. We find out that it's Winona as she enters the stage, and the commercial ends with, "Everyone loves a comeback. Damaged hair deserves one too."
We're assuming the hair company is referencing Winona's recent comeback as a star of the hit Netflix show "Stranger Things," but the ad definitely rubbed some people the wrong way who believe Winona never even left.
#WinonaRyder - "Everyone loves a comeback" I mean did she ever leave? Where is she coming back from? Winona hope you made out on that ad...because "you're worth it", even those who never thought you left!

— Jayme Ryan Zobel (@jaymeryanzobel) January 8, 2018
@Loreal @LOrealParisUSA that #WinonaRyder spot was so shameless and #GoldenGlobes pic.twitter.com/A4x0Riu4Ol

— Amir R. Kashani (@amirrkashani) January 8, 2018
Most people loved it! We nominate you for a Golden Globe, Winona! You go girl.
#WinonaRyder just upstaged EVERYONE at the #GoldenGlobes with a GORGEOUS commercial DURING the #GoldenGlobes.
Nothing left to see here now, y'all can go home.#loreal #comebackqueen#StrangerThings @DavidKHarbour @milliebbrown

— Amber Fischer (@AmberFischerMT) January 8, 2018
OMGosh! That #WinonaRyder @Loreal commercial just made me cry! Go Winona

— Colleen (@SouffleBombay) January 8, 2018
We legit thought #WinonaRyder was announcing a #2020 run pic.twitter.com/z8cwEqVtHt

— HEAUXS (@HEAUXSmag) January 8, 2018