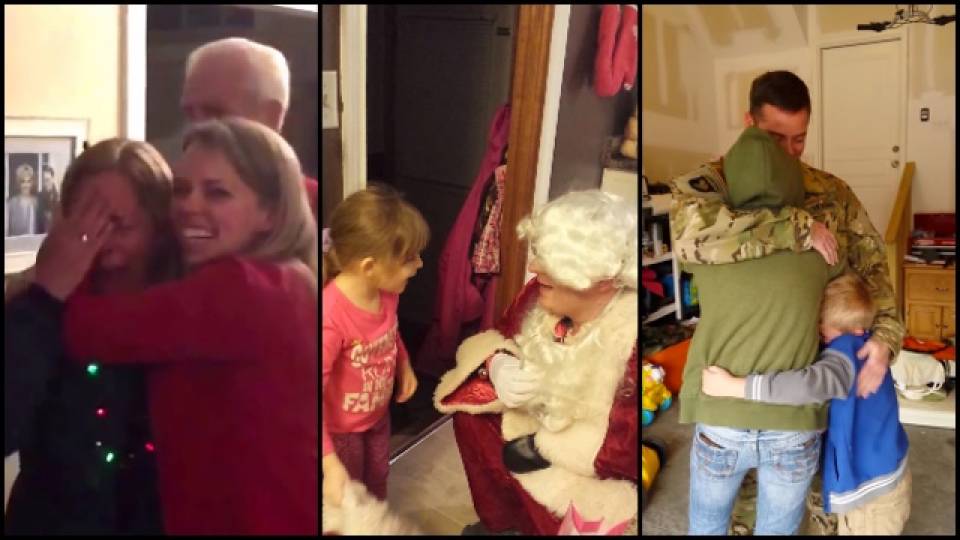 For families who are unable to see loved ones, whether their overseas, in the military or something else, there's nothing better than being surprised with their presence during the holidays.
This daughter flew all the way home to surprise her dad for his 70th birthday and her mom for Christmas. Mom's reaction was pretty priceless.
The adorable three-year-old Katie and her eight-month-old brother Peter got quite the surprise when their military dad, Corporal Orion Kruse, came home to surprise them as Santa Claus. Mom, Danielle, captured the cute reaction on camera.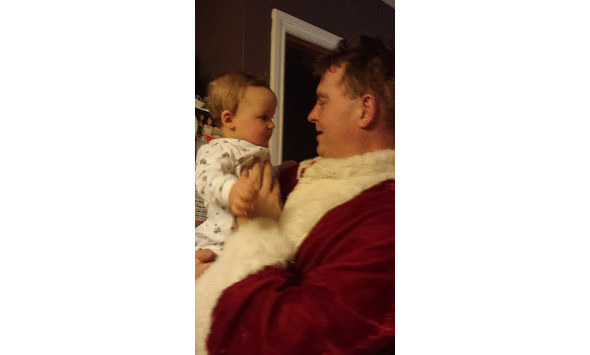 Aiden and his sister Sophie were brought to tears when an early Christmas present, Aiden's "new bike," turned out to be a surprise homecoming from dad. Aww!