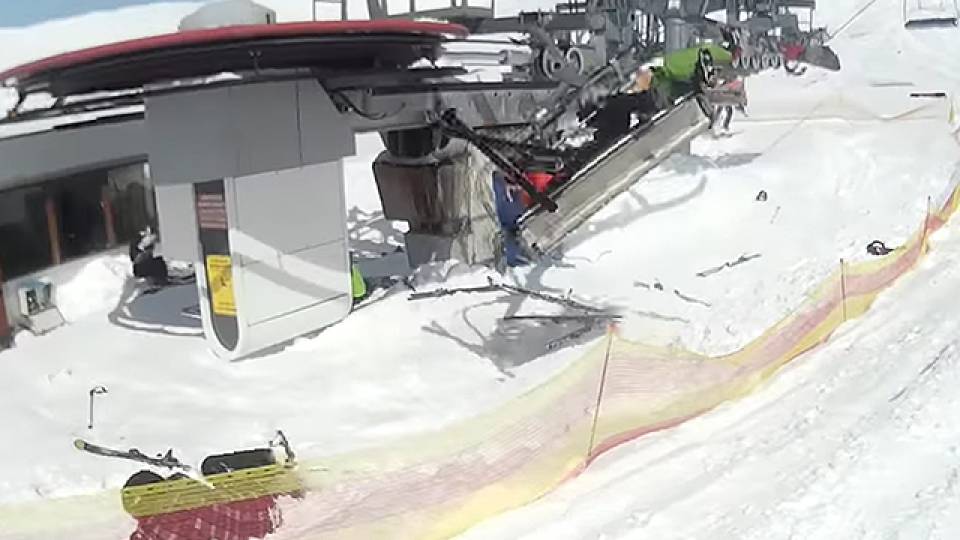 WARNING: Graphic video included.
Multiple people are injured after a ski lift malfunctioned at the ski resort in the Caucasus Mountains range in the country of Georgia, according to ABC News. At least 11 people have been injured, with eight taken to the hospital. There are no fatalities.
This footage was taken by Artem Kulik, a team member of SnegoWeek's at the ski resort.