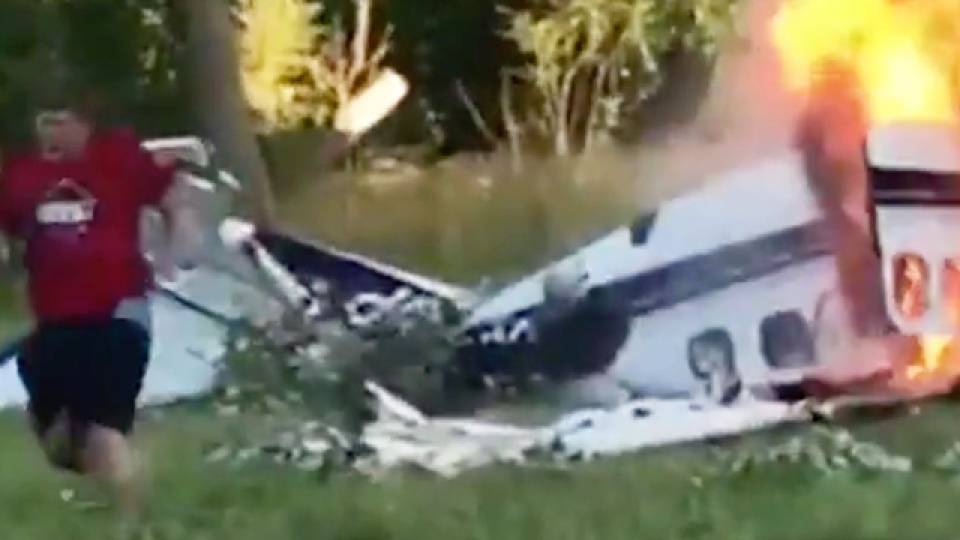 One person is in critical condition and two others dead after a frightening single-engine plane crash in Detroit. A 17-year-old is the sole survivor in the accident that killed his 54-year-old father Greg Boaz and his stepmother, 48-year-old Julie.
The plane was coming from Arkansas and attempted to land at the Detroit City Airport but had low fuel and a landing gear problem, according to WXYZ. Instead, the plane crashed in a Detroit neighborhood, and bystanders sprang into action, helping the 17-year-old escape from the burning wreckage. Cordell Owens was one of the heroes of the day, using an axe to break a hole in the plane, enabling the teen to roll out.
Eyewitness video shows sole survivor of plane crash rolling out and away from the burning wreckage in Detroit.

Two people died in the accident. https://t.co/Oxq42eWjQY pic.twitter.com/xXdnussnbM

Investigators are still on scene — ABC News (@ABC) June 26, 2018
Both the Federal Aviation Administration and the National Transportation Safety Board are investigating.