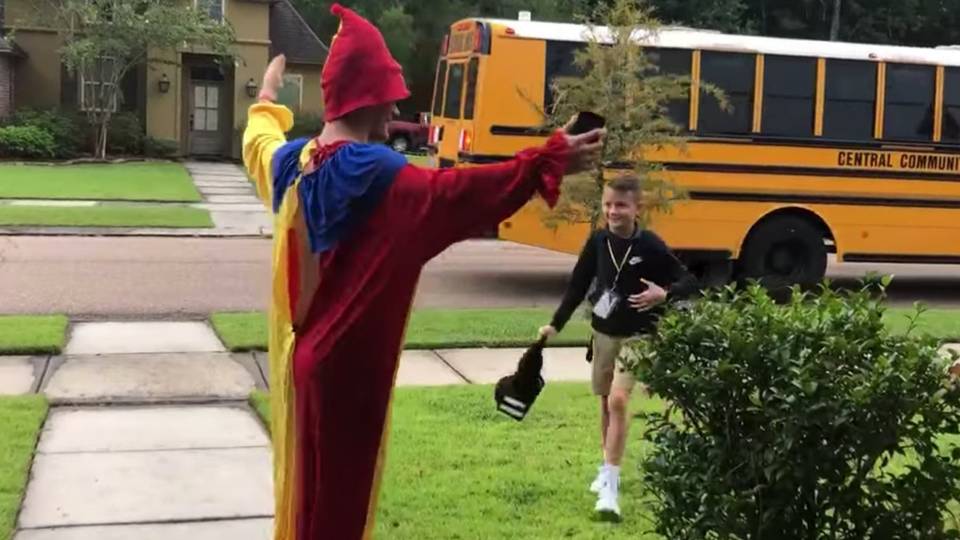 Noah Tingle and his little brother Max have a fun tradition whenever Max gets dropped off at home after school. Every day, Noah greets his little brother while wearing different, hilarious costumes.
Noah says that at first, he wanted to embarass Max a little bit. Now Max says he's used to it and looks forward to seeing his brother's ridiculous costumes.
Noah has dressed up as a jester, Santa Claus, a gorilla, and more. Max's reactions when he sees his brother's costumes are priceless.
Noah keeps the tradition going, no matter what the weather is like!
We can't wait to see what costumes Noah dresses up in next. Hopefully this hilarious tradition continues for the rest of the school year! You can keep up with them on their Facebook page.