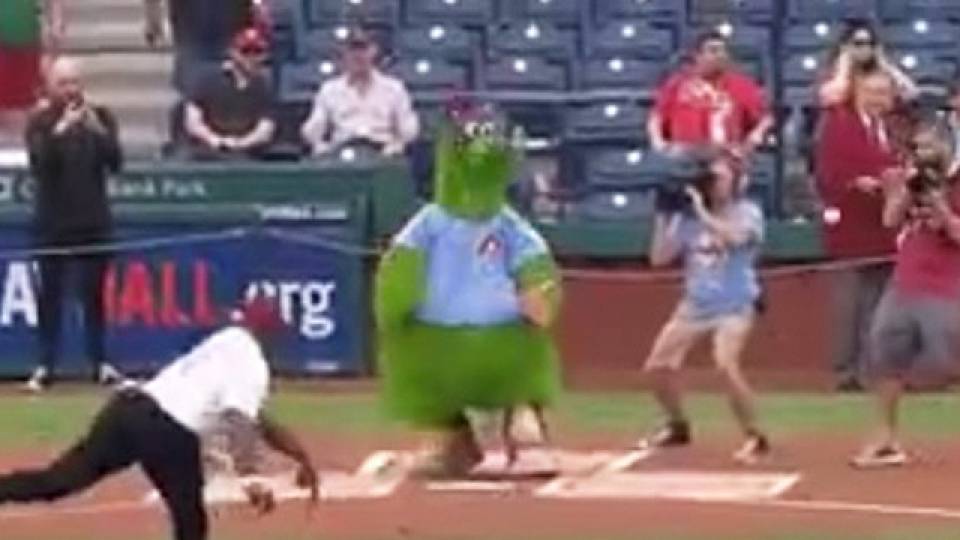 The tradition of the ceremonial first pitch is always a fun one. From celebrities to athletes and special guests of honor, we've definitely seen some good ones (minus 50 Cent's totally wild pitch in 2014)! Now, much to his chagrin, former NFL player and co-host of "America Ninja Warrior" Akbar Gbaja-Biamila is being named the worst first pitch ever!
.@Phillies, I think somebody deflated my baseball pic.twitter.com/Gj6nkU2ShN

— Akbar Gbajabiamila (@Akbar_Gbaja) May 10, 2018
... At least the effort was there!

— Philadelphia Phillies (@Phillies) May 10, 2018
Can we get a redo?