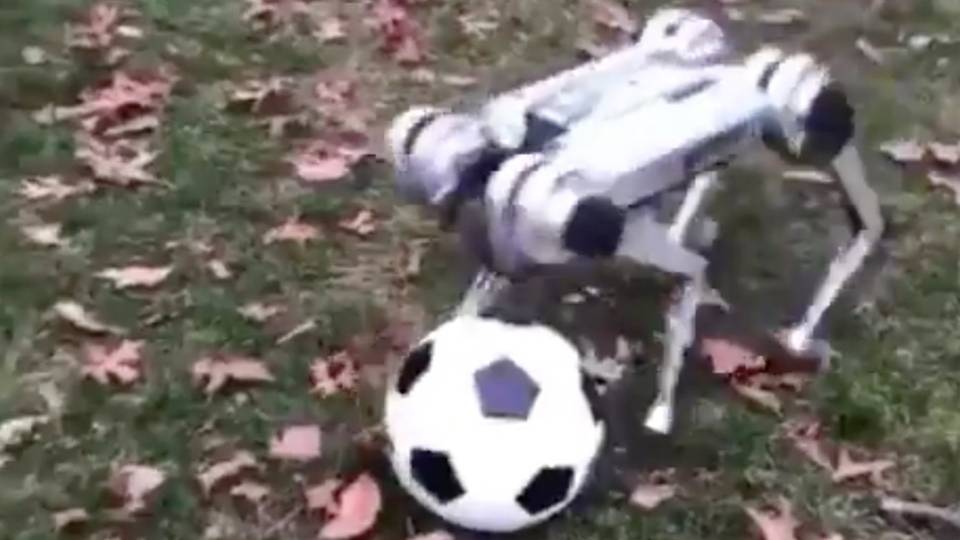 Researchers at MIT have developed hi-tech robots called Mini Cheetahs. They can walk around, play soccer, and do backflips!
Just a bunch of Mini Cheetahs doing synchronized backflips and playing soccer. @MITMechE Biomimetic Robotics Lab, via @welcomeai #robots #robotics pic.twitter.com/skaR8rXhOI

— Robot&AIWorld (@RobotAndAIWorld) November 5, 2019
We can't be the only ones who find them oddly adorable. Maybe one day robots will take over the world, but for now, it's pretty entertaining just watching them flip around!
Here's more footage of MIT's Mini Cheetahs cavorting, frolicking, back-flipping, playing soccer and generally acting fun and cute, courtesy of the Biomimetic Robotics Lab @MITMechE #robots #robotics pic.twitter.com/8ZQzDvCDVW

— Robot&AIWorld (@RobotAndAIWorld) November 7, 2019