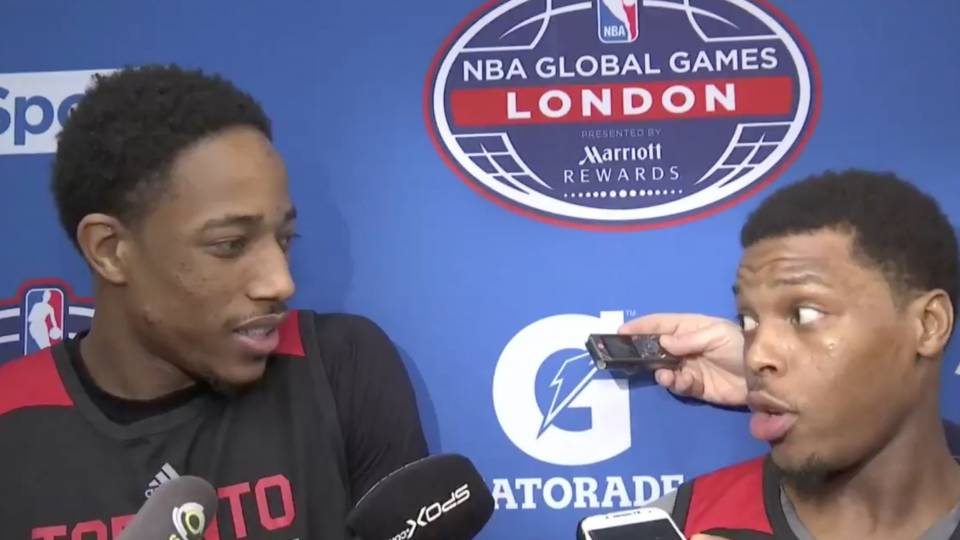 Toronto Raptors star DeMar DeRozan has a math problem, and his teammate Kyle Lowry is there to help.
The Raptors played the Orlando Magic in London last week, and it was DeRozan's third game in London, and he was trying to win there for the first time. This is what he was trying to get across to reporters, but Lowry caught him on his verbal and mathematical gaffe.
With an assist like that, State Farm should call Lowry for its next commercial.
Holy crap this is so great. pic.twitter.com/5m89yXaNhz

— Shoppers Thugmart (@IamHarshDave) January 19, 2016