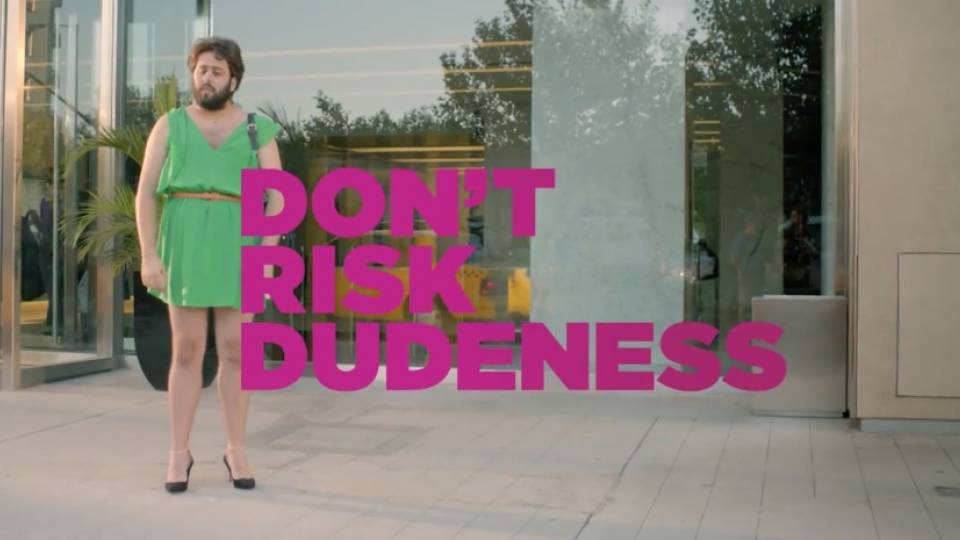 UPDATE: As of Wednesday April 9, VeetUSA unpublished these ads from YouTube. The reason has not been released, but we can tell you that the commercials caused an uproar on the internet Tuesday, with major media outlets like Huffington Post, Policy Mic, and Jezebel calling the ads "offensive" or "sexist". If you didn't get to see these ads before they were removed, we've posted what's left of them below, via YouTube Channel: Brilliant Ads.
Veet, a company that makes products for body hair removal, posted the new line of commercials Monday that tell women, "Don't risk the dudeness." The series of commercials shows a slew of hairy situations, from a morning after leg rub to a suggestively embarrassing pedicure situation. The ads basically suggest that women will become dude-like if they don't keep their body hair away. Websites like Jezebel and individuals on social media did not think the ads were funny and they were quick to call out the brand.
Sure, they're superficially funny, but if you take just a second to think about it, is this marketing campaign sending the wrong message? Let us know what you think and see what others think in our Facebook poll.
The Shameful Pedicure
The Stubbly Morning
The Hairy Hail-A-Cab Arm