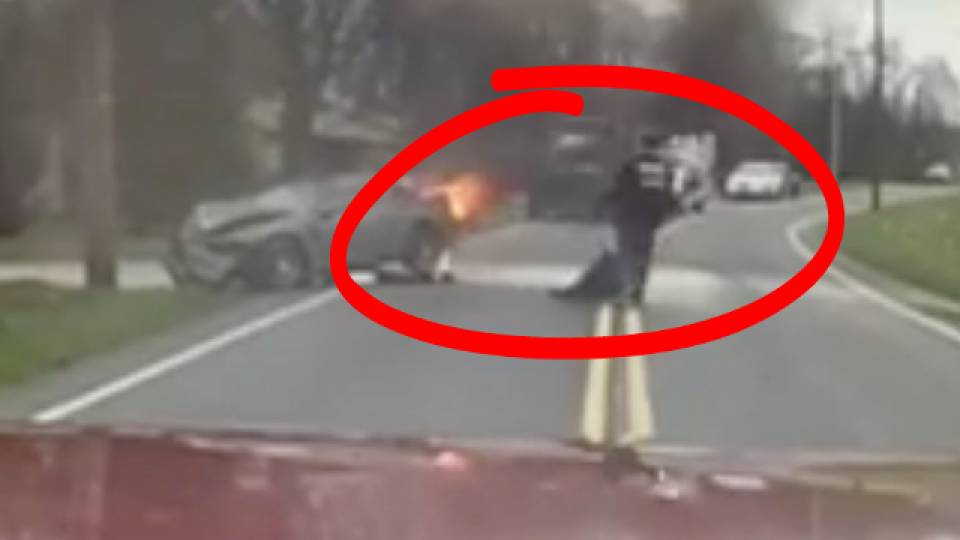 The fire chief of a Pennsylvania fire department pulled an unconscious driver from a burning car Monday morning, and the heroic event was caught on a dashcam.
The driver's car crashed into a utility pole in York Township, Penn. A bystander emptied her fire extinguisher trying to put the flames out, but the fire still raged, and the driver remained in the car. Chief Nate Tracey was the first firefighter to arrive on the scene, and went up to the vehicle when he didn't see a body nearby.
The driver was taken to the hospital.