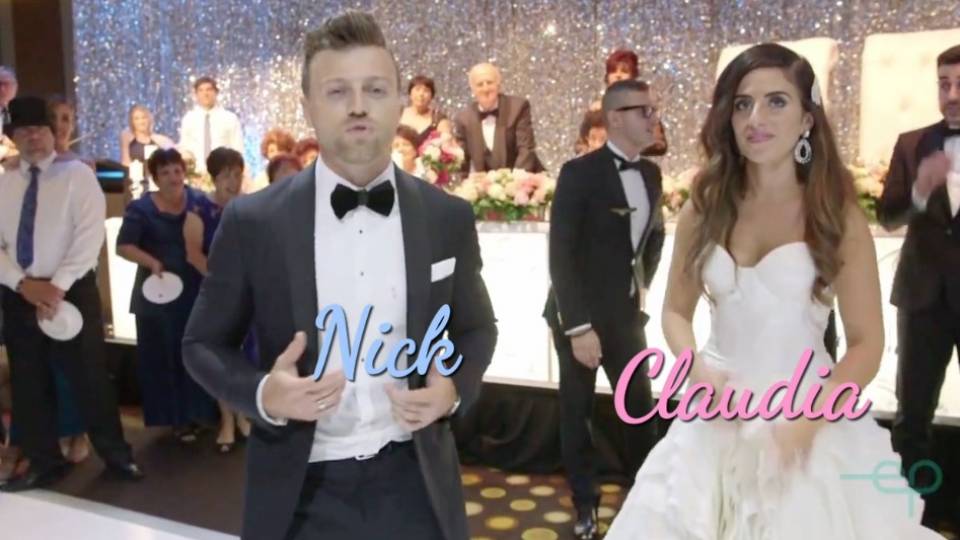 Claudia & Nick | Wedding Music Video

We've never been asked to film a music video at a wedding before - but there's a first for everything! Choreographed by Carmelo from Dancing with The Stars, Claudia & Nick involved all of their guests in this impromptu music video, culminating in the traditional Greek 'Smashing of the Plates'! It was great fun and a fantastic way to open up the dance floor!#CarmeloDancingWithTheStarsCrown Perth, WedStyle, Erica Serena Photographer, #MichelleMok

Posted by Everafter Productions on Monday, 14 March 2016
Australian Dancing With the Stars' Carmelo Pizzino was asked to be the videographer at a wedding in Perth, but what he came up with was so much more than just a wedding video. Pizzino played a variety of songs and created a series of mini-music videos, with different members of the wedding party, costumes changes and even props. It's everything a wedding video should be - and then some.
Watch RightThisMinute hosts get in on the action below: