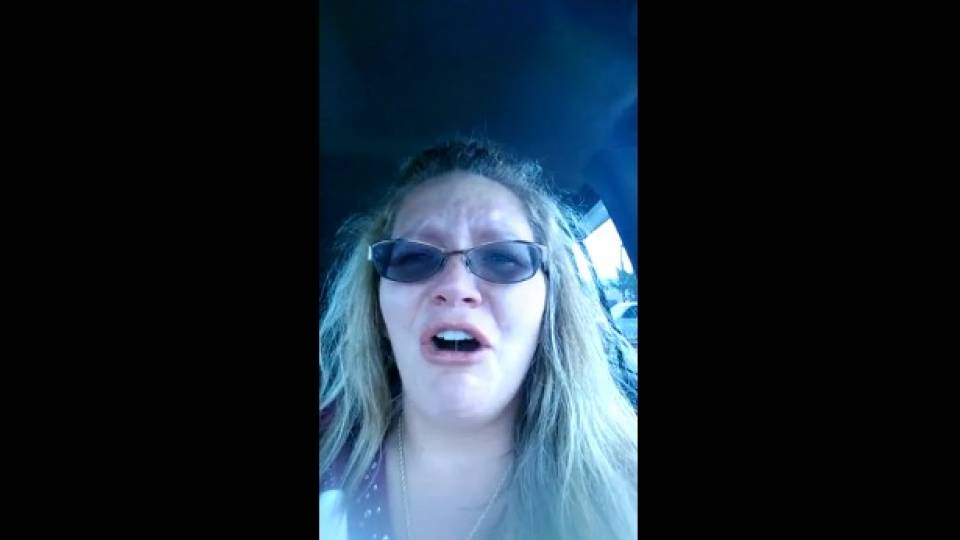 1. Cheeseburger! Cheeseburger!
Sometimes, the drive-thru messes up your order.
2. No receipt, big problem.
This woman had a large order at Dunkin Donuts. Apparently, they forgot to give her a receipt. She threatened to posted this rant on Facebook, and then it went viral.
3. Amy is seriously nuts.
This was one of the most viral videos in recent memory. Amy's Baking Company was on Kitchen Nightmares, and it went SO badly, it spawned an upcoming reality TV show.
4. Naked philanthropy.
You remember the Kony 2012 fiasco, don't you? The creator of that did some philanthropic good by running around the streets of San Diego naked.
5. Artsy, fartsy painting smashing.
Artists can be moody. A combination of that and someone who can't take criticism too well can have disastrous results. But, did she really? We learned what was really going on here.
6. C'mon. Going to the lake isn't that fun.
Doesn't matter. Whitney wants to go to the lake. She needs to go to the lake. James Mongiat posted a video of his (soon-to-be ex) wife throwing the temper tantrum of the year.
7. And then James told us his side of the story...
8. Unicorns aren't real.
This little girl's dream is to own a real live unicorn. Who's going to break the bad news to her?
9. NFL autographs are kind of a big deal.
After waiting in line for a long time, this girl missed her opportunity to get autographs from the Washington Redskins. If you can't tell, she's absolutely devastated.
10. Baseball's saddest and smallest fan.
Cy loves the St. Louis Cardinals more than the average fan. The poor little guy took their defeat in the 2012 playoffs really hard.