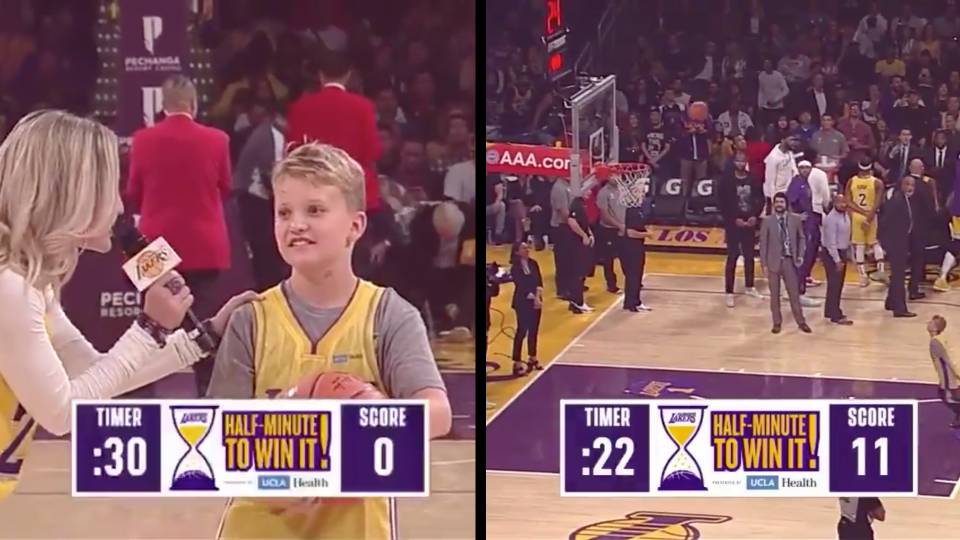 Our buddy Maxx out here trying to get himself a contract! pic.twitter.com/4grjZQziXA

— Los Angeles Lakers (@Lakers) November 20, 2019
10-year-old Maxx is blowing the internet away with his impressive skills during a timeout contest at a Los Angeles Lakers game. While the players took a brief break, Maxx was invited out on the court to see how many points he could score in 30 seconds, and he scores a whopping 30. If you look closely, you can even see the players turn around from their huddle to check the little guy out. Perhaps to see if he's teammate material? We sure think so!