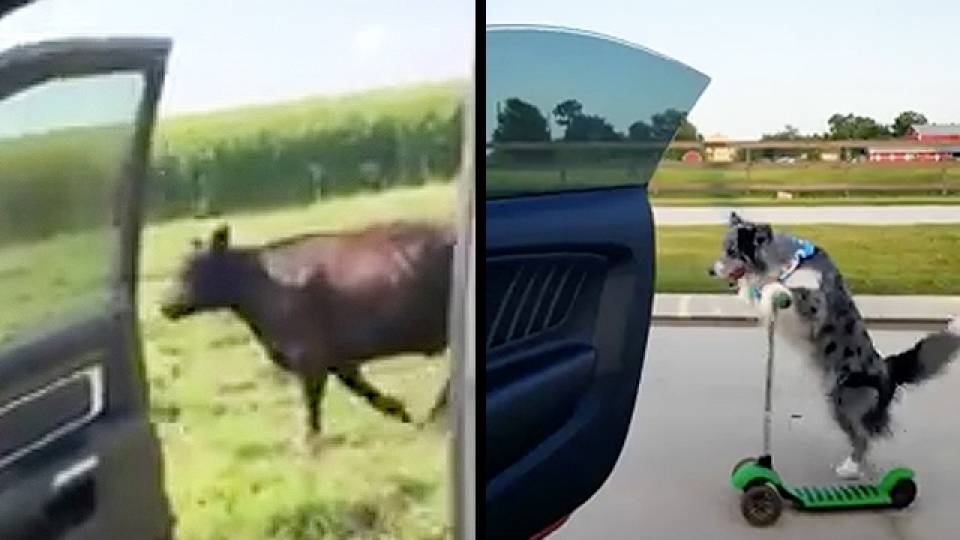 Hold your horses! The "In My Feelings" challenge is not over yet, because we've got some animals "acting out" "In My Feelings" that are just plain silly. Remember how this works? You play Drake's hit song and act out the lyrics, usually from outside a car door. This cow seems to actually be rocking out to the music!
Finally decided to participate in the #InMyFeelingsChallenge enjoy y'all pic.twitter.com/G8jezrwjFB

— IS THERE A BUDGET? (@goldenpolaroid) July 24, 2018
Um, why is this dog a better dancer than us?! And there's a scooter!
(via ViralHog)
Even a camel gets in on this trend!