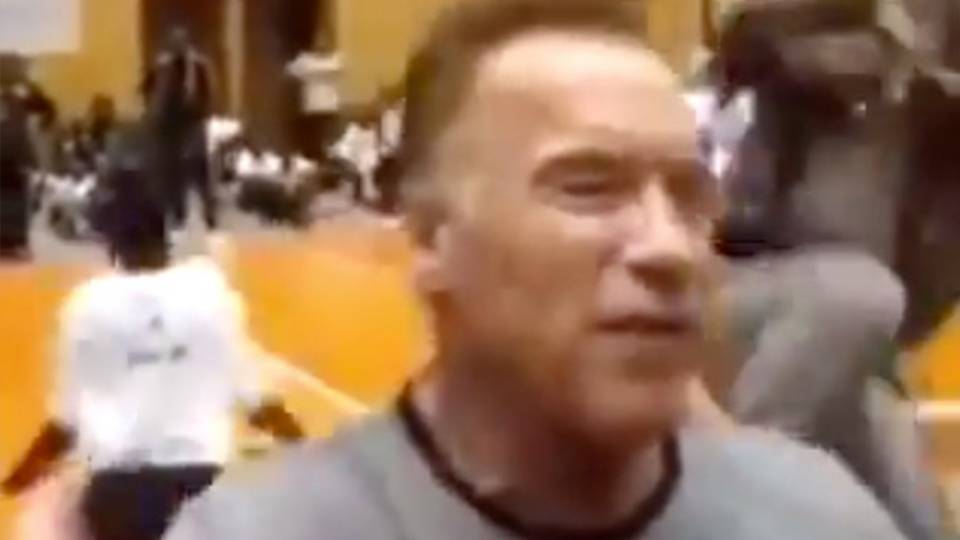 71-year-old Arnold Schwarzenegger was attending a fitness event when suddenly, a man attacked him from behind. The man ran up and drop kicked Schwarzenegger in the back, pushing him into the crowd of alarmed people.
Wait for it!....
I hope @Schwarzenegger is ok, he took that like a boss.
Security need to wake the fuck up!🤬 pic.twitter.com/tHXvgl0N9D

— Benjamin langa (@Benlanga4) May 18, 2019
There are multiple angles of the dramatic incident.
Arnold Schwarzenegger gets attacked in South Africa pic.twitter.com/Sx3IkwGZVp

— Nick Monroe (@nickmon1112) May 18, 2019
Although the attack looked pretty violent, Schwarzenegger says that he's fine and didn't even realize it happened at first!
Thanks for your concerns, but there is nothing to worry about. I thought I was just jostled by the crowd, which happens a lot. I only realized I was kicked when I saw the video like all of you. I'm just glad the idiot didn't interrupt my Snapchat.

— Arnold (@Schwarzenegger) May 18, 2019
Apparently it takes more than a kick to take Schwarzenegger down. Even after all these years, he's still as tough as ever!