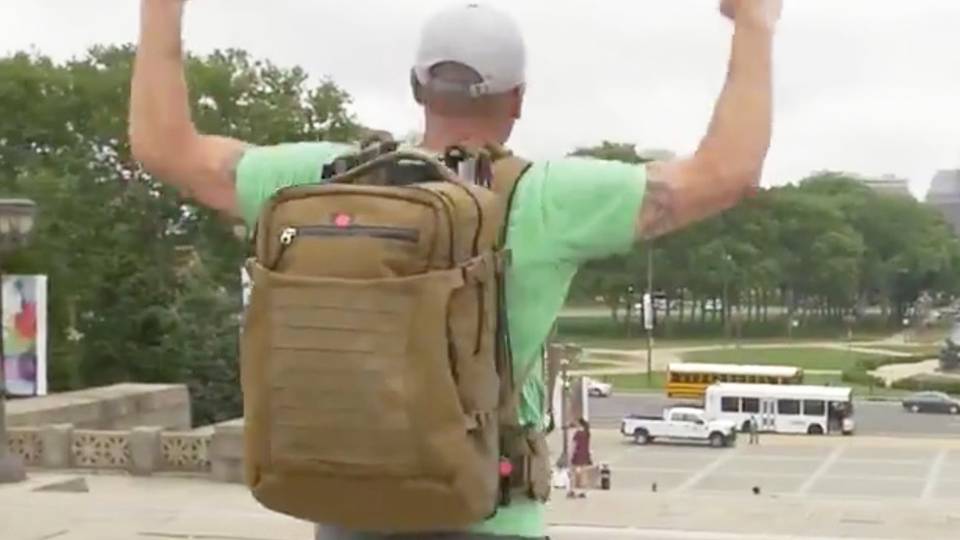 Backpacks can feel so heavy, especially if you have shoulder or back pain. A new invention called HoverGlide is designed to lessen the weight and make you feel as if the backpack is floating. Developed over the last 15 years, the designer, Dr. Lawrence Rome, was inspired by the U.S. special operations forces in Afghanistan having to carry heavy packs.
This backpack was inspired by US special operations forces in Afghanistan pic.twitter.com/Y1XgqbEgEL

— Tech Insider (@techinsider) September 30, 2018
The backpack features two frames. One has a harness and hip belt, while the other is attached to the first frame. While you walk, the first frame moves, giving you that weightless feel. The elastic cord connecting the two frames shortens and stretches your movement. Such a cool idea!
via Tech Insider