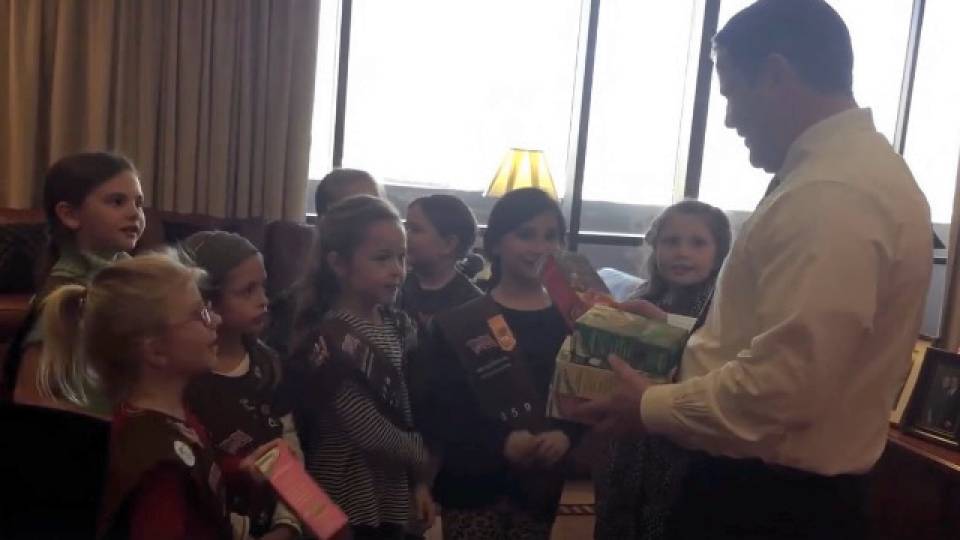 Girl Scout Troop #359 stopped by today to kick off cookie season. I'm stocking up. #TeamThinMints

Posted by Governor Doug Ducey on Tuesday, January 19, 2016
Arizona Governor Doug Ducey got a special Girl Scout cookie delivery from Troop #359. The governor stocked on Thin Mints and said they are his favorite. Watch as these adorable little Brownies discuss the cookie flavors with the governor.