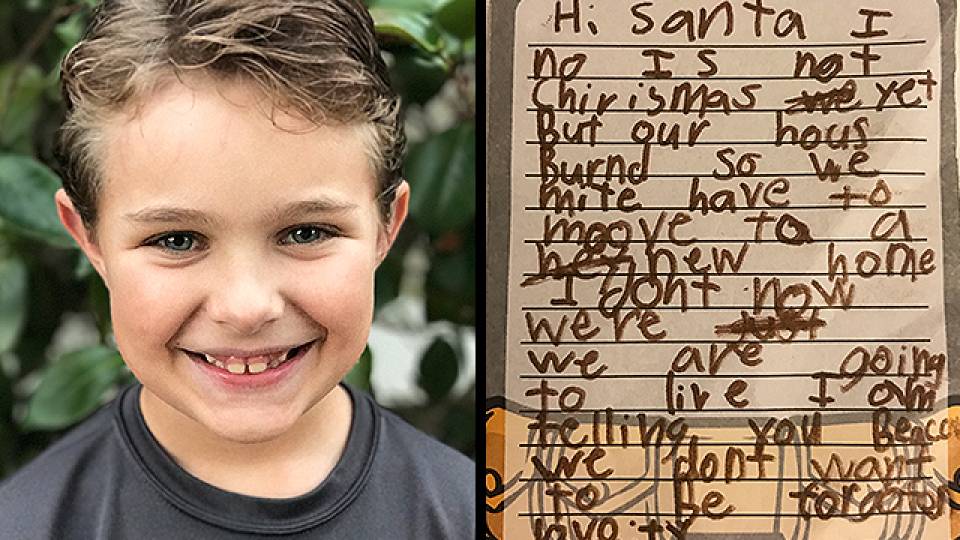 A brave little boy contacted one of his heroes to make sure he wasn't forgotten. When fires burned his house in Sonoma County, California, 8-year-old Ty didn't want to give up hope. Writing to Santa, Ty explained that since his house was damaged, the family might be moving homes, and he wanted to let him know. Windsor Santa heard about this and decided to send a special message back to Ty.
Santa also wanted to send well wishes to all those children recently affected by the wildfires.
Ty, we wish you and your family the very best as you recover and rebuild!