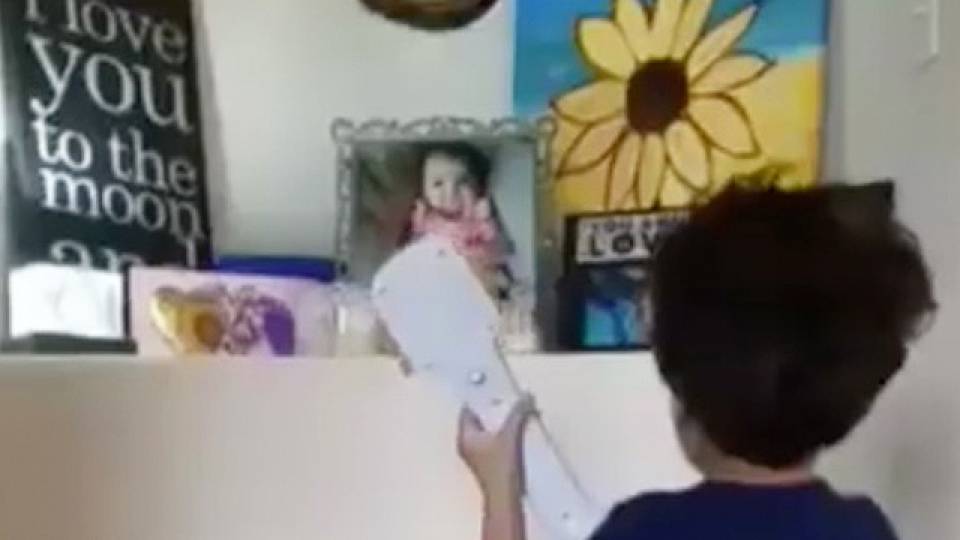 Children are smarter than we think. Little Alex Vasquez is only 4 years old but understands that his baby sister Ava is gone. She passed away at only 4 months old. Still, the family celebrates her life every day, and Alex wanted to do something to commemorate the day she would have turned 1 year old. Not even knowing his mother was filming him, Alex sings "Remember Me" from the movie "Coco." It's extremely touching, and you might need to grab some tissues.
My son singing "Remember Me" from the movie "Coco" to his baby sister, Ava, who we lost this past May.

He's only 4 years old and he understands. He didn't even know he was being recorded. He just wanted to sing to her for her 1st birthday!

Happy Birthday mamas, we miss you!pic.twitter.com/EoVLjju0bJ

— Samir (@SAM1R) December 31, 2017
Some good news- the family will soon welcome another child, Stella Grace.
"After every storm comes a rainbow" My wife and I are proud to announce the newest edition to this family.

Stella Grace Deais#RainbowBaby pic.twitter.com/CC0kWRgLFN

— Samir (@SAM1R) October 31, 2017