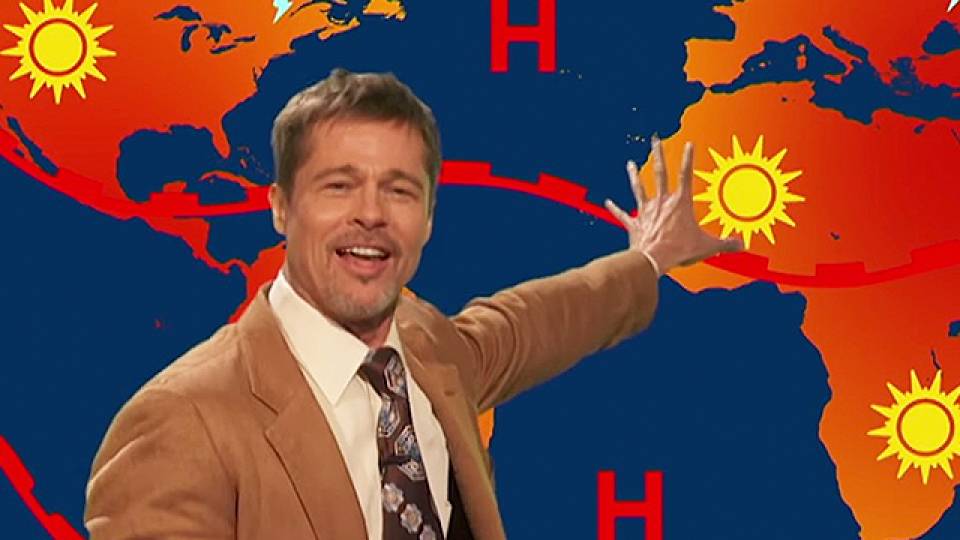 Brad Pitt made another surprise appearance on Comedy Central's "The Jim Jefferies Show" playing a hapless weatherman who never has anything good to report!
The character had previously been fired as seen in this hilarious clip.
Hopefully Brad's back for real! We love how true but entirely depressing his reports are.