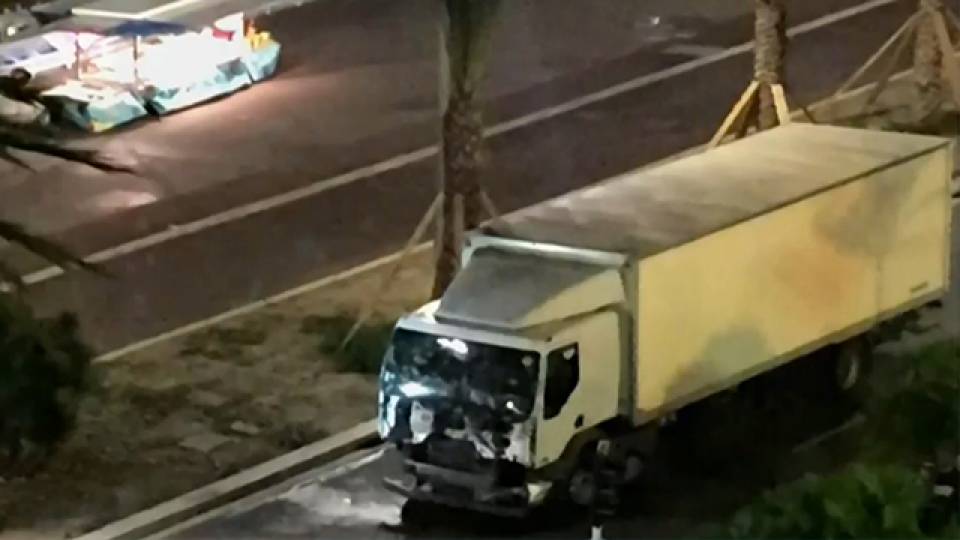 UPDATE:
More information is coming to light about the deaths of dozens of people celebrating Bastille Day in Nice, France. The alleged killer, Mohamed Lahouaiej Bouhel, drove a rented refrigerated truck into a crowd, killing 84 people—including 10 kids—and injuring 202 others. As of Friday afternoon, 52 people were hospitalized in critical condition and 25 are reportedly in a coma.
Bouhel was killed by French police while in the cab of the truck that was loaded with weapons and grenades. The suspect's apartment was searched and his wife was taken in for questioning. In the past, Bouhel was convicted of violence with a weapon and received a suspended, six-month prison sentence. So far no groups have claimed responsibility for the attack, and a motive is still unknown.
WARNING: This footage is graphic and may be hard for some to watch.