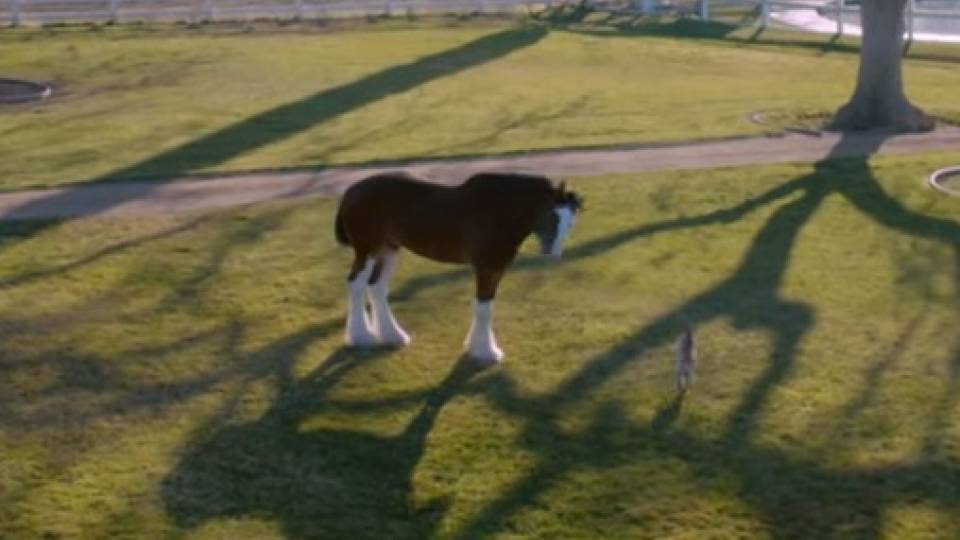 Lovers of the adorable and awesome Clydesdale horses featured in Budweiser ads and commercials since 1987 were worried slightly when a Wall Street Journal story implied that Budweiser parent company Anheuser-Busch decided not to include the horses in ads this holiday season. The Wall Street Journal has since issued a clarification. A statement was released Monday that cleared up the situation:
"The story this morning may have left a wrong impression — the Budweiser Clydesdales will, in fact, be featured in next year's Super Bowl advertising and are also a part of upcoming holiday responsible drinking advertising," the statement by Anheuser-Busch read.
Anheuser-Busch fears it is losing its younger demographic, and apparently commercials this year will feature drinkers in their 20s calling out their friends on camera when a narrator asks, "If you could grab a Bud with any of your friends these holidays, who would it be?"
This method makes sense to reach a younger demographic. But the fact that the Clydesdales — a larger horse derived from Scotland, with distinct markings — aren't going anywhere is reassuring, even for those who do not consume alcohol. Cheers to that!