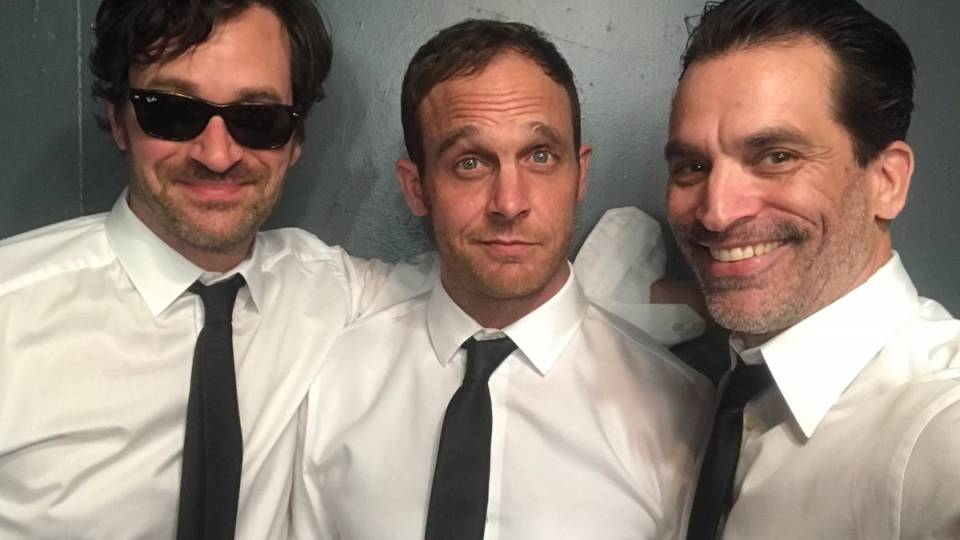 It's always fun when stars decide to reunite years after their hit TV show or movie. In this case, a few actors from the 1996 fan favorite "That Thing You Do!" about a one-hit wonder pop band did just that.
When we reunion, we reunion hard. pic.twitter.com/qv9yM9vCt9

— Ethan Embry (@EmbryEthan) April 26, 2017
Ethan Embry, Tom Everett Scott and Johnathon Schaech performed together again on stage, thanks to comedian Josh Adam Meyers.
Hey @tomhanks. I reunited The Real Oneders at @TheGDComedyJam to perform That Thing You Do. @TomEScott @JohnSchaech @EmbryEthan it was magic pic.twitter.com/hgTW1tsuh1

— Josh Adam Meyers (@JoshAdamMeyers) April 26, 2017
All they're missing is bandmate Steve Zach and manager Tom Hanks from the movie!