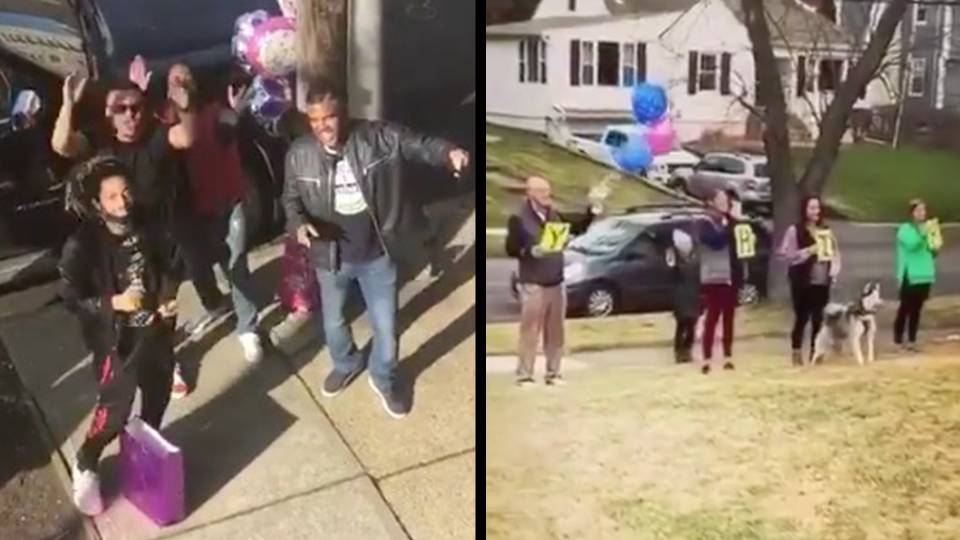 People have been social distancing because of COVID-19, but they're still finding amazing ways to celebrate their loved ones' birthdays. A group of people stood outside their family member's home to bring her presents and sing happy birthday.
Due to coronavirus, Cori wasn't able to celebrate outside for her birthday... so family brought the party to her. pic.twitter.com/OHMyFIYpe6

— Sαмı (@SamiAlexandraaa) March 20, 2020
A bunch of people were all lined up to sing Grandma happy birthday from the yard. Look at that big smile on her face!
Celebrating granny's 95th birthday no matter what!!

Does someone cutting onions? pic.twitter.com/Y9UHD0Hfn3

— Buitengebieden (@BuitengebiedenB) March 19, 2020
This little boy was turning 4 years old, so his grandparents went out of their way to make it memorable for him.
When your grandparents still want you to feel special on your 4th birthday during Covid-19. Love my family. #SocialDistancing #COVIDー19 pic.twitter.com/9h9PUsunCL

— Angie Poirier (@AngiePoirier) March 22, 2020
Gabriella here sat outside her friend's house to sing her happy birthday. Gabriella even made her friend a "beer cake" and brought her balloons!
Coronavirus for ruined my friends birthday so I brought the party to her. On the plus side with this social distancing, I was able to make my first beer cake!! pic.twitter.com/zIUniiA5ZS

— Gabriella Garcia (@gabby_garcia3) March 24, 2020
Social distancing or not, it's clear that people will find ways to be there for their loved ones!