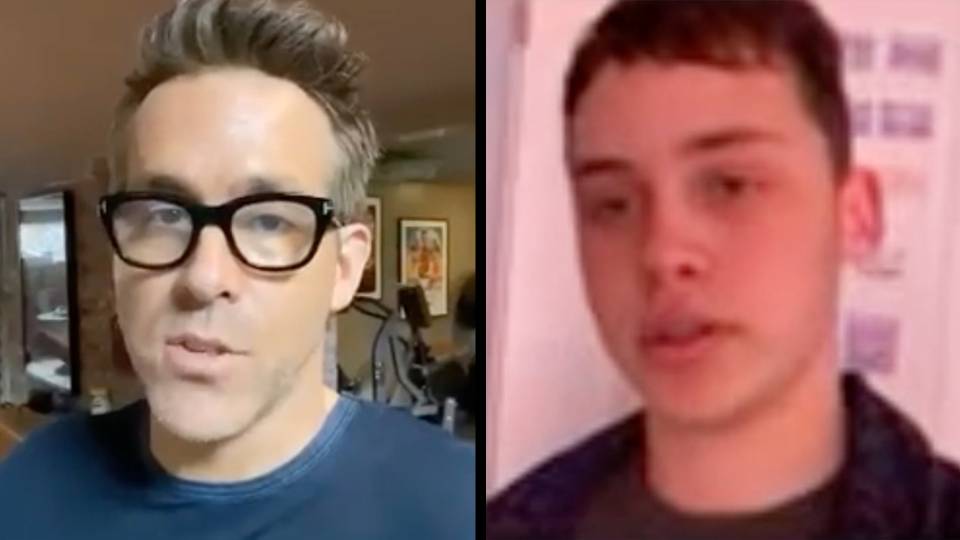 The Make-A-Wish Foundation had to put a hold on granting many kids' wishes due to COVID-19, but they're still bringing joy to kids' lives in other ways. With their new campaign "Messages of Hope," people record meaningful messages that wish kids can watch while waiting for their wishes. Ryan Reynolds recently recorded a thoughtful message for the wish kids out there.
That video meant a lot to Gabriel, a wish kid who's waiting to meet Ryan Reynolds. Gabriel was so inspired by it that he responded with a thank you video.
TV personality Nigel Barker also took the time to record a message for Make-A-Wish. He reassured wish kids that he was looking forward to meeting them and granting their wishes soon.
YouTube stars The Merrell Twins chimed in to spread positivity as well.
A message to everyone with wishes! @MakeAWish #wishesarewaiting stay positive! pic.twitter.com/Ppnl03fjNC

— Merrell Twins (@MerrellTwins) March 22, 2020
Celebrities aren't the only ones who can brighten people's days with "Messages of Hope." You can make a difference in wish kids' lives by recording a video of your own or donating to Make-A-Wish.