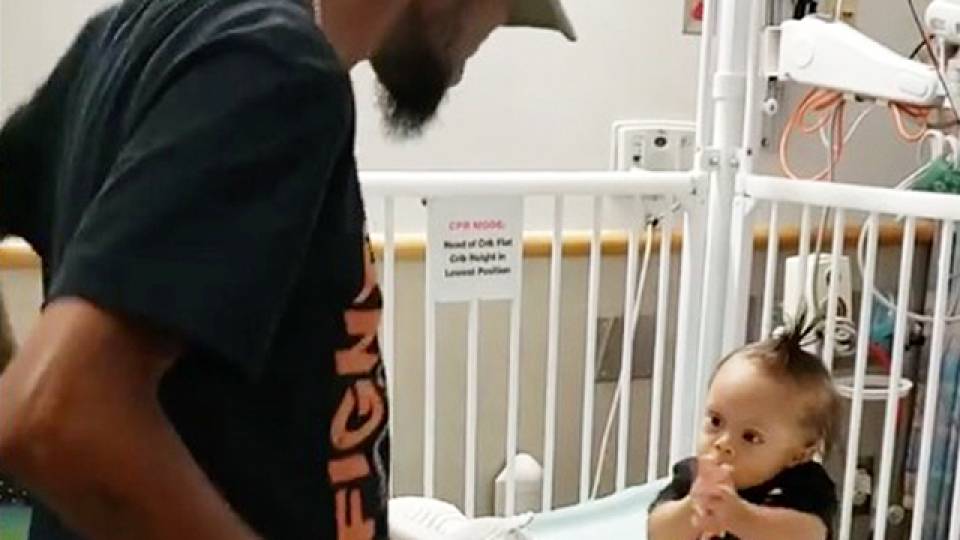 It's always difficult to understand why people, especially children, have to deal with cancer. Kennith "Clutch" Thomas' 15-month-old son Kristian was recently in the hospital for 32 days after being diagnosed with leukemia. Kristian was born with Down syndrome and a blood disorder, and doctors had previously told the family he could develop leukemia at any point, according to the Philadelphia Inquirer.
After finding out that Kristian could finally go home from the Children's Hospital of Philadelphia, dance instructor Kennith wanted to celebrate. Taking inspiration from his son's battle and singer Ciara, Kennith set out to cheer up and entertain Kristian to the tune of Ciara's new song "Level Up." Kennith and wife Josilyne also coincidentally have a dance studio named "The Level Brand."
The story even got the attention of Ciara herself! The song is a dance and personal challenge, asking those taking part to think of three ways to better themselves in life. Kristian has already proved himself to be a warrior though, and we are completely inspired by the strength of the entire family!