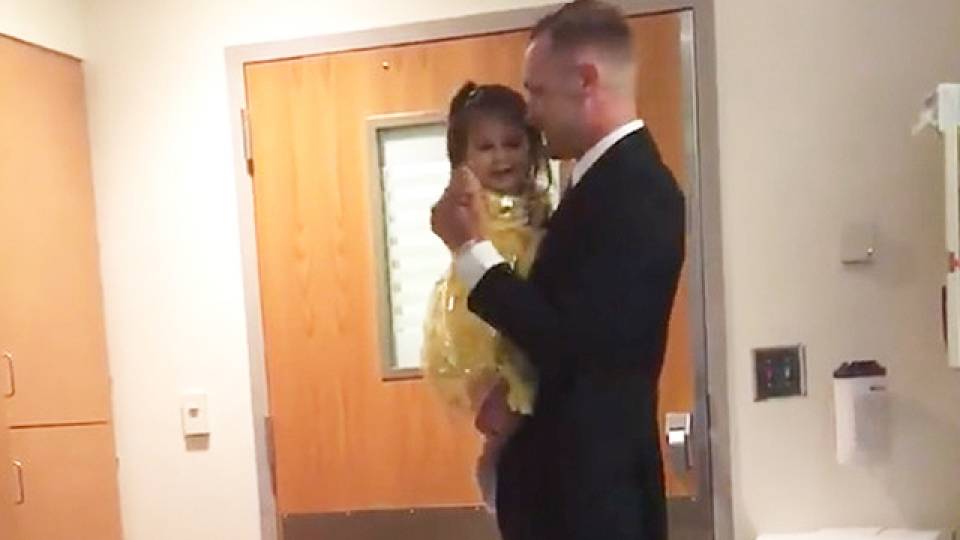 Please get the tissues! We're tearing up watching this adorable video and hearing the emotional story behind it. On Aug. 2, 2-year-old Phoenix Thompson was diagnosed with Acute Myeloid Leukemia and required immediate aggressive chemotherapy.
Since then, parents Christina and Brett have been going back and forth from their home to the hospital to care for their other four children. On Phoenix's last day of her first round of chemo, Brett surprised her with a princess dress and a special daddy-daughter dance. The touching moment happened about a week ago but has since gone viral, and we can definitely see why.
Phoenix, nicknamed Phee, also got a visit from singer Jason Mraz.
Although these videos have been happy moments for Phee and family, it's very hard to believe a 2-year-old could be going through such a hard battle with cancer.
To learn more about the family or help out in this difficult time, visit their GoFundMe page.