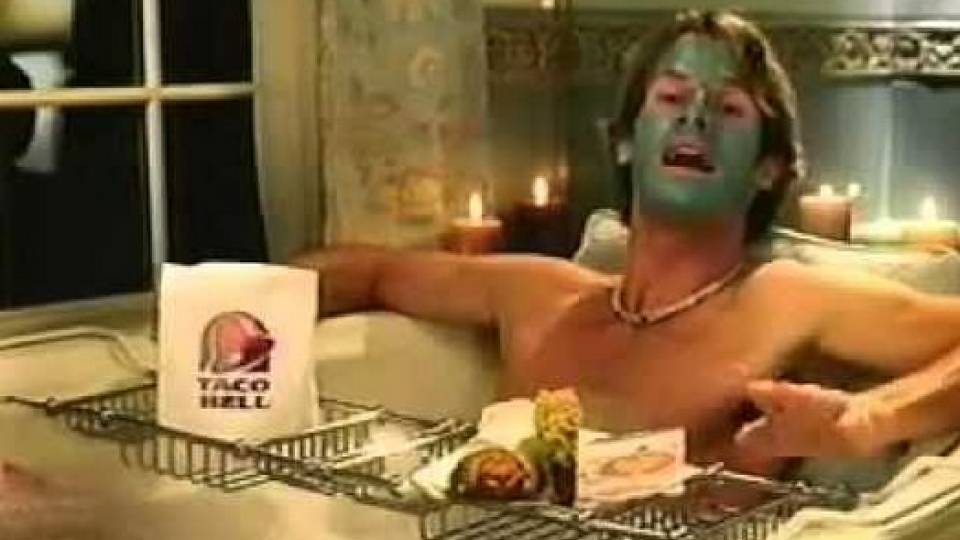 It's Thursday, so let's throw it way back to the early 2000s, when a shaggy-haired Daniel Tosh was a Taco Bell spokesman.
Tosh.Taco Bell seeks confirmation that he got a great, tasty deal in purchasing his 7-layer nachos for $.99 cents.
Here, Tosh.Taco Bell sneaks into a luxury hotel, enjoying the finer things in life. Something tells us this is how he would actually enjoy his dinner — in a bubble bath with candles lit, wearing a beauty mask.
And finally, here's another rebel move: sneaking onto a private golf course, enjoying his Taco Bell while he hits the links.
This goes to show that Daniel Tosh was hilarious long before Tosh.0. And for that, we thank him.