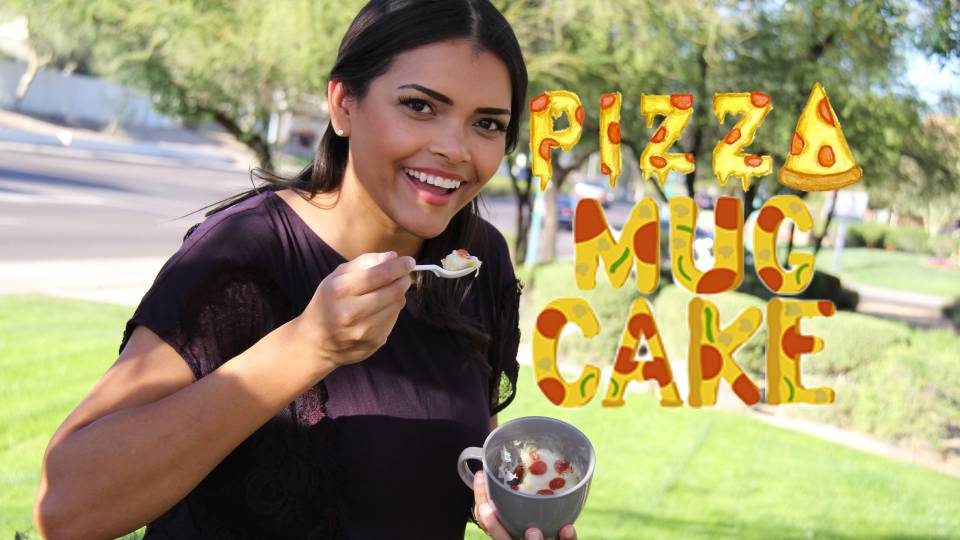 RightThisMinute's How-To Guru Jessica Hord has a delicious and easy microwaved pizza in a mug recipe. Gather the ingredients, prepare your dough, add the toppings and in one minute you will have some fresh hot mug pizza.
You'll Need:
-- 4 tbsp. all-purpose flour
-- 1/8 tsp. baking powder
-- 1/16 tsp. baking soda
-- 1/4 tsp. salt
-- 1/2 tsp. Italian seasoning
-- 3 tbsp. fat-free milk
-- 1/2 tbsp. vegetable oil
-- 1 tbsp. + 4 tbsp. shredded mozzarella cheese
-- mini pepperoni
-- marinara
Instructions:
1. Mix flour, baking powder, baking soda, salt, seasoning, milk and oil in your mug, using a fork. Mix until batter is smooth.
2. Add in 1 tbsp. shredded cheese and as many mini pepperonis as you'd like and mix into dough.
3. Sprinkle 4 tbsp. of cheese evenly across surface of dough.
4. Add as many pepperonis to the top as you'd like.
5. Cook for 1 minute in the microwave.
6. Eat with marinara (you can either cover the top or put in another container for dipping). You're done!
Inspired by: Kirbie's Cravings [http://kirbiecravings.com/2013/05/pizza-mug-cake.html]