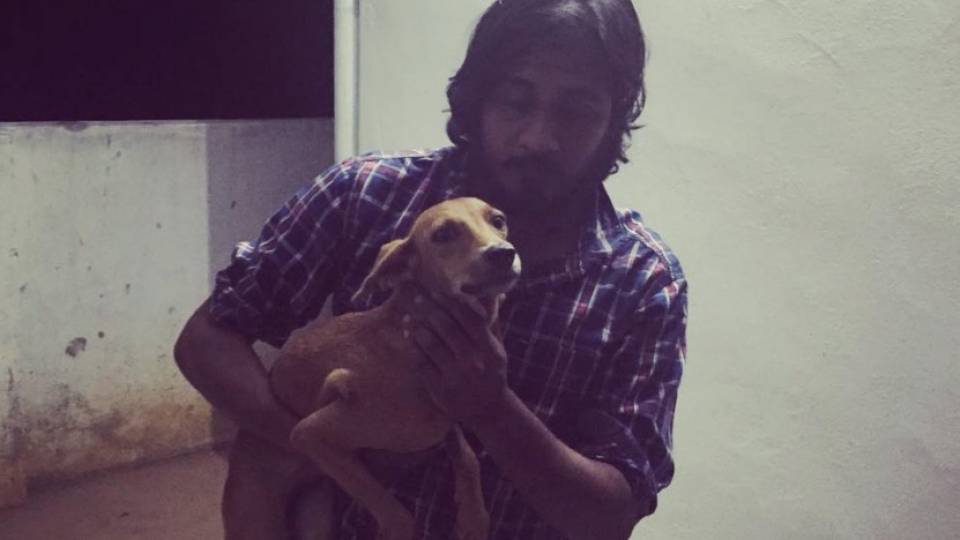 WARNING: This video is extremely difficult to watch!
Here's a happy ending to a very, very tragic story.
Last week, a horrifying clip went viral of Gautam Sudharshan allegedly throwing a dog off a roof in India. The suspects' parents have been cooperating with authorities and turned the alleged pup abusers into police.
Please share and help us find this bastard pic.twitter.com/QE7jM3JvoD

— Karthik Dhandapani (@iamkarthikd) July 4, 2016
Sudharshan is a student at Tamil Nadu's Madha Medical College in the southern city of Chennai; the second person's name is unknown. According to Shravan Krishnan, the suspects are out on bail but have since been suspended from school.
Unbelievably the dog was found alive, but unable to walk well. Animal rights activist Karthik Dhandapani posted an updated video of the dog after sustaining the horrific fall.
That never ending Wagging tailpic.twitter.com/gNLYUMvGb2

— Karthik Dhandapani (@iamkarthikd) July 5, 2016
Shravan Krishnan took to Facebook to post a photo update of the dog and says she's being treated. Incredibly, despite all the trauma, the pup is still wagging her tail.