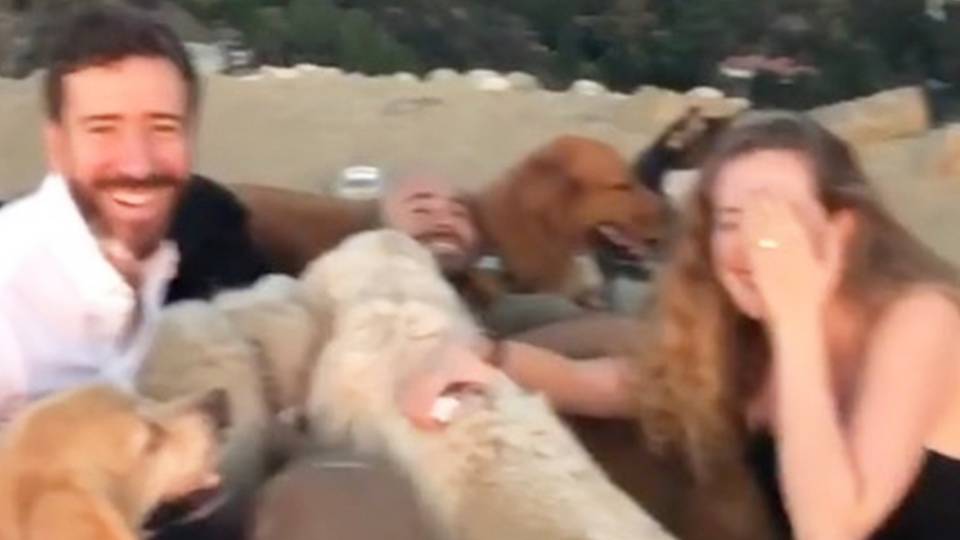 What's better than a bouquet of flowers? A "bouquet" of dogs of course, especially when you're getting a surprise proposal from the man of your dreams! That's what happened to Laura Stampler when boyfriend Maurice Goldstein planned the ultimate engagement.
There was also Laura's friend Rebecca Yale there to capture the entire thing, resulting in some beautiful, adorable photos.
Not to mention the a cappella group tapped to perform some tunes in the background.
It was truly perfect!