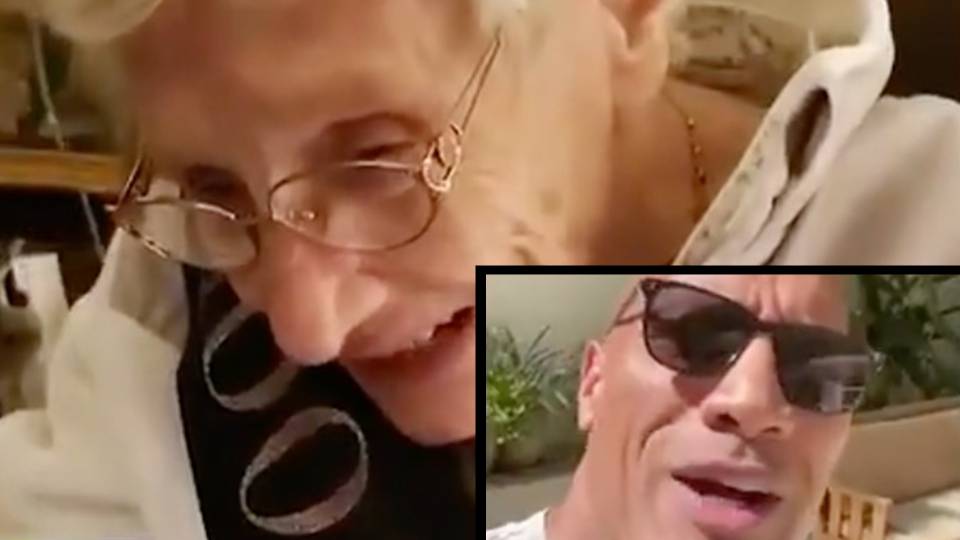 Dwayne "The Rock" Johnson surprised a longtime fan, Marie Grover (a.k.a. Grandma Grover), by sending her a video of him singing happy birthday to her. Grandma Grover was overjoyed when she watched the video!
Happy 100th birthday to Grandmom Grover, I cannot begin to thank @TheRock enough for making this happen. pic.twitter.com/qZ9iOcsiJI

— Jamie Klingler (@jamieklingler) October 2, 2019
Jamie Klingler put together the thoughtful surprise for Grandma Grover, who is her best friend's grandmother. When Jamie tweeted about the plan, Dwayne Johnson quickly responded.
What?? First I'm hearing of this! Who's turning 100? Beautiful age! What do you need, Jamie?

— Dwayne Johnson (@TheRock) September 22, 2019
After watching Grandma Grover's reaction, Dwayne Johnson tweeted and wished her happy birthday once more. He seemed genuinely happy about how much joy she got from watching his video.
Love seeing this. Happy 100th Grandma Grover! I'm honored you're a fan and grateful you were born! Much love, Rock.
(wish my grandma was still around, but stuff like this is always the best part of fame) #phillystrong https://t.co/EvuKAbuULT

— Dwayne Johnson (@TheRock) October 2, 2019
We love seeing sweet moments like this. Happy 100th birthday, Grandma Grover!