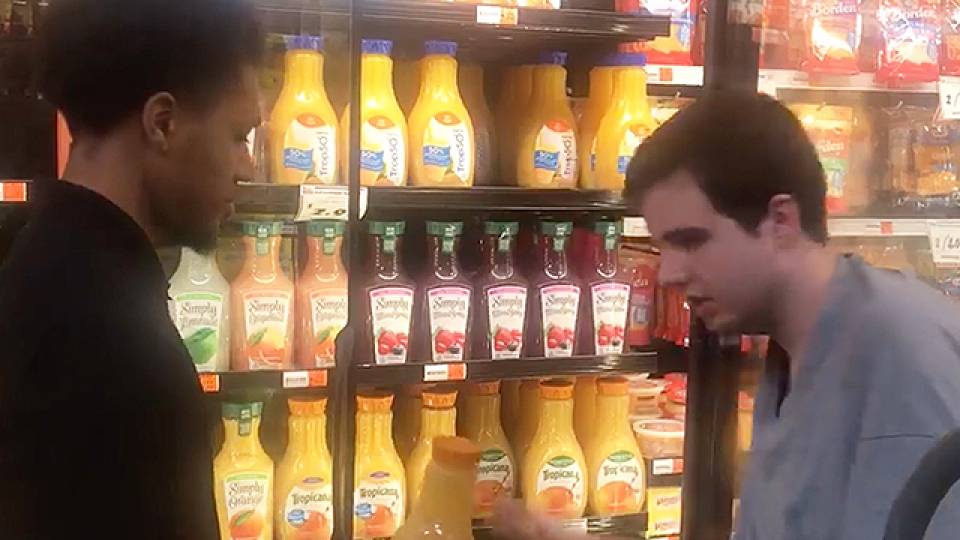 A family wants to help a young man with his dreams of going to school after an amazing act of kindness! Sid Edwards and his 17-year-old son Jack Ryan were visiting a grocery store in Baton Rouge, Louisiana when Jack Ryan became captivated by an employee stocking the shelves. 20-year-old Jordan Taylor was hard at work putting away orange juice and noticed Jack Ryan's interest. Jack Ryan aka Ziggy is autistic, and going out to public places can be difficult, so Jordan invited Jack Ryan to help him with his work.
Sid captured it all on video which was then shared on social media by his daughter Delaney Edwards Alwosaibi.
Jordan told the family he loves math and wants to be a teacher someday, so Delaney set up a GoFundMe page to repay him for his kindness with her brother. A GoFundMe account was also set up for Jack Ryan and brother Chase who also has autism and has been struggling in the real world.