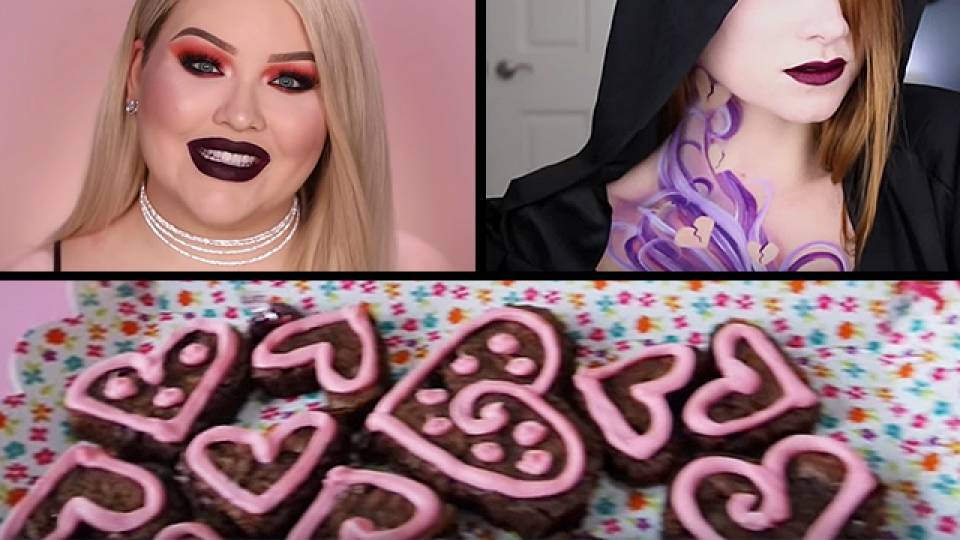 Not everyone celebrates Valentine's Day or even enjoys it. "Anti-Valentine's Day" has been a trend in the past few years with people throwing parties instead of going out a romantic dinner or feeling the pressure to get a date just for a night! We've got a few ideas for you if you're not excited for Valentine's Day this year. It's time to spoil yourself and leave the drama behind!
First, let's start out with some makeup. Nikkie Tutorials on YouTube shows how to get dark lips with a pretty red eyeshadow.
Youtuber Madeyewlook takes it a step further with full makeup and purple body painted hearts.
Next, if you're feeling social, throw a "Galentine's Day" party! We've seen this on numerous TV shows and movies like "Parks and Recreation" and "Valentine's Day," so gather some girls around and party like you're single but not ready to mingle. Kelly Eden shows us how.
Finally, you've got to watch this parody by Dan and Riya on what single people do on Valentine's Day.