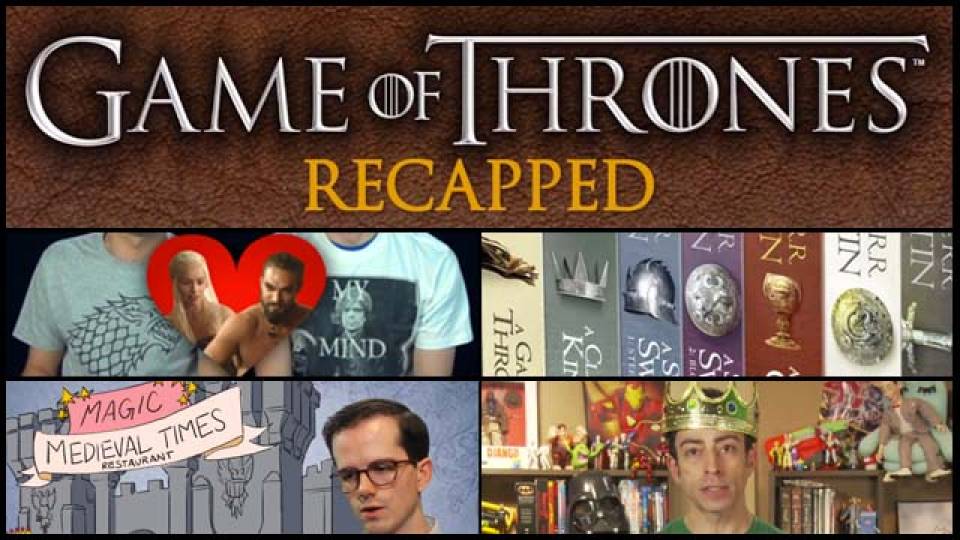 Here are a few helpful (and not so helpful) recaps of "Game of Thrones" seasons 1-3 to get you all caught up for the new season premier on April 6th!
Yes, there are spoilers.
The Full Recap
The comprehensive, two-part recap from Screen Junkies.
The Quick Recap
TheFineBros offer a quicker, yet still comprehensive recap.
The Honest Recap
And another from Screen Junkies, an "Honest Trailer" for the series so far that is brutally honest.
The Death Recap
Digg, however, presents a recap of just the on-screen deaths...
The Misguided Recap
... while CollegeHumor gets a few things confused...
The Incorrect Recap
... and these people at BuzzFeed simply have no idea what they're talking about.
The Parody Recap
Even Quiznos (yes, that Quiznos, the sandwich franchise) got in on the action with a Game of Thrones/House of Cards spoof!
The Pronounciation Recap
And there's also an Emma Saying playlist that teaches you how to pronouce the nearly 500 weird names of people and places in the Game of Thrones world.
And now you should be all set for season 4!