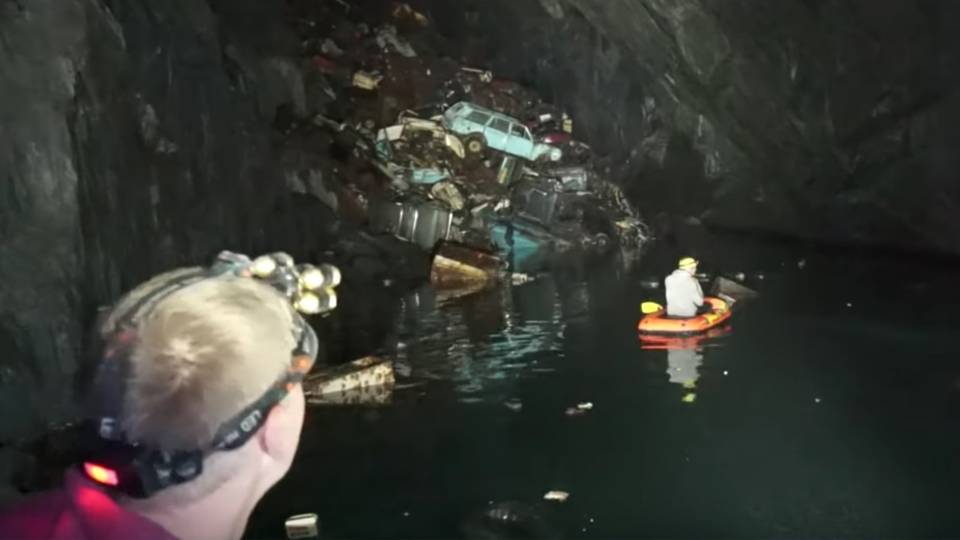 A group of brave explorers ventured into a cave and found a heap of ruined cars. It was a dangerous journey to get through the dark, slippery cave, but they made it.
It's a mystery how or why the cars were abandoned there, but they appear to have been there a long time.
The group manged to capture some great footage of the huge pile of cars. They even used an inflatable boat to get as close to the ruins as possible. What an interesting cave with a mysterious history...