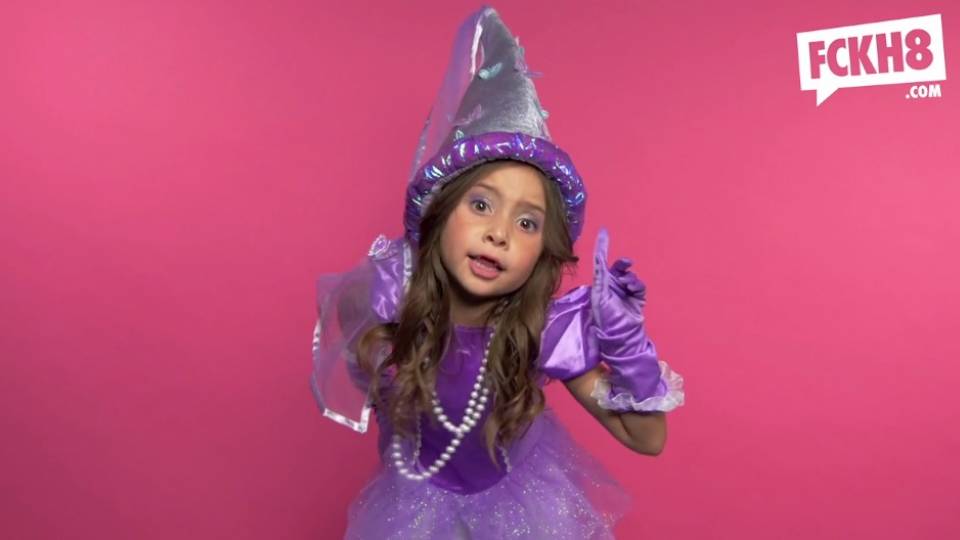 Warning: Offensive content ahead.
But what's more offensive... the fact that little "princesses" are dropping f-bombs like a cursing war is in full swing, or that gender inequality still exists in 2014?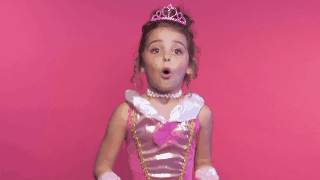 FACT: Women on average are paid 23 percent less than male counterparts at the same job, even if they had worse grades in college.
FACT: One in five women are statistically expected to be sexually assaulted or raped in her lifetime.
FACT: A woman's worth does not correlate with the size of her waist, even though society would have her believe otherwise.
While it may be shocking and even slightly horrifying to hear these young girls saying the "F" word left and right, FCKH8.com thinks that's just the kind of thing it takes to get people's attention about gender inequality and finally get some change up in here.
Obviously this video is controversial and was pulled from both YouTube and Vimeo earlier today (but has since been reposted on Vimeo), most likely due to viewer complaints. RightThisMinute communicated with a representative from FCKH8.com who remarked that the censorship was precisely the point their video was trying to make — that people found these "potty-mouthed princesses" more abhorrent than the actual message they were trying to relay. Many, however, seem to stand behind it.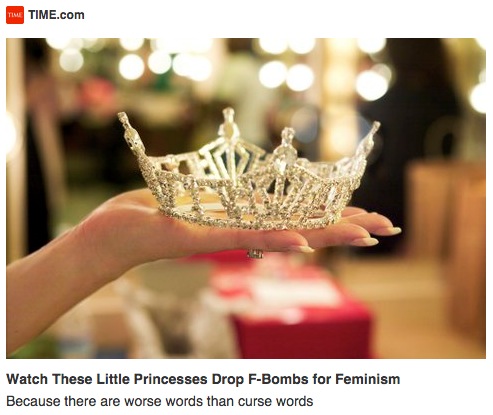 Yes, kids shouldn't really be taught to curse up a storm (or at all, obviously), but they also shouldn't be taught anything other than the fact that men and women are equal, and should be treated as such. And gender equality is just that — equality for ALL genders. So this young boy can wear a dress to make a point if he darn well pleases (or just for fun; #nojudgement).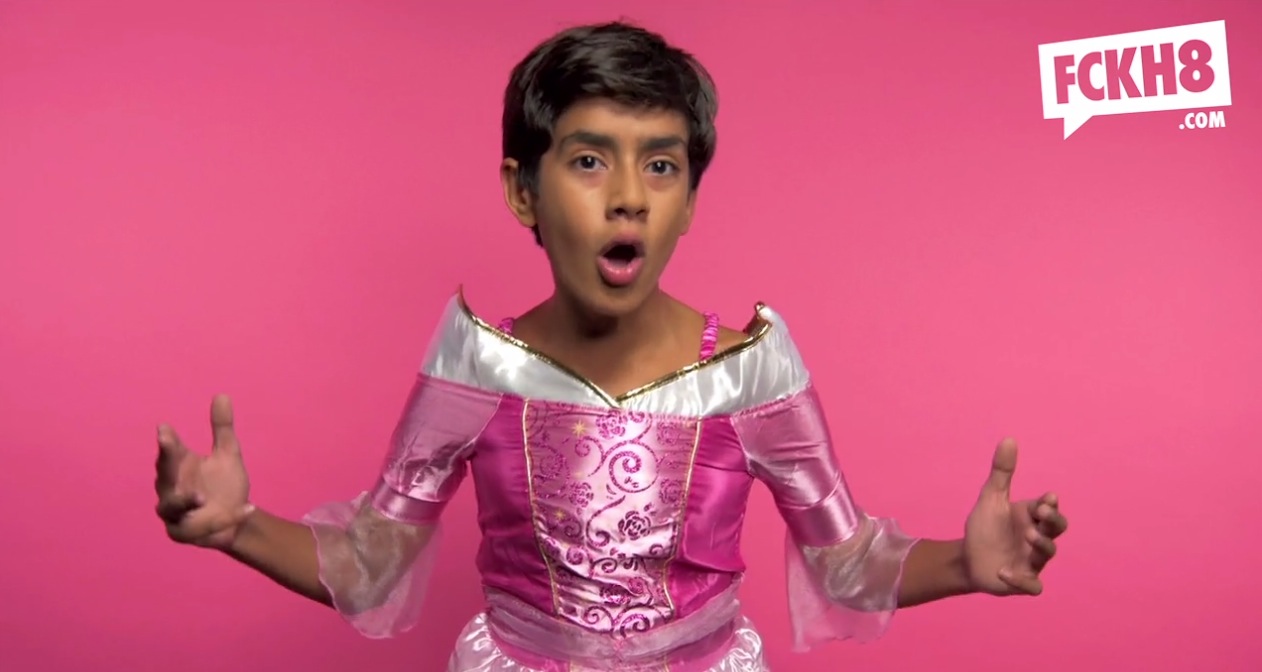 So instead of spending so much energy talking about how horrible it is that these youngsters are using foul words, why don't we all do something about how horrible it is that people aren't treated the same because of superficial, stupid reasons.